These tasty, fuss-free recipe ideas are a great way to provide a welcome health boost. It is important to remember that a plant-based diet is balanced enough to provide your family with the essential nutrients they need. Crucially, all of these dishes provide beneficial sources of protein in every serving – key for maintaining a healthy diet when eating plant-based - as well as containing vitamins like A, C and K.
Even better, each one of these dishes, inspired by global cuisine from India to Italy, can be made for less than £2.50 per person!
Perfect for cold, dark nights, the Kale & Chickpea Dhansak (£1 pp) is a low fat, comforting bowl of goodness with two of your five-a-day.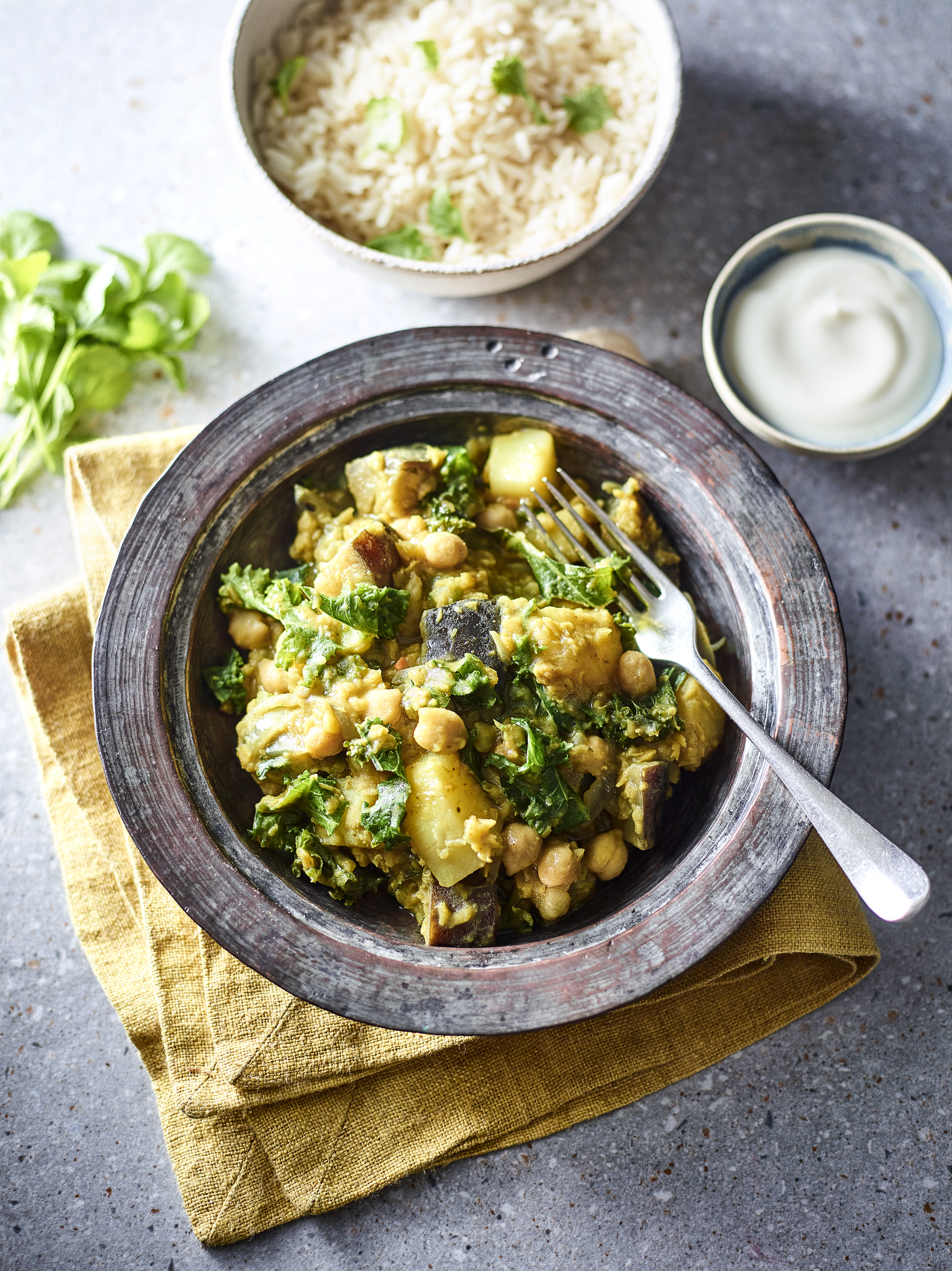 For an Indonesian inspired taste, try the Satay noodles with Tofu and Spinach (£2.40pp) that can be on the table in under 15 minutes.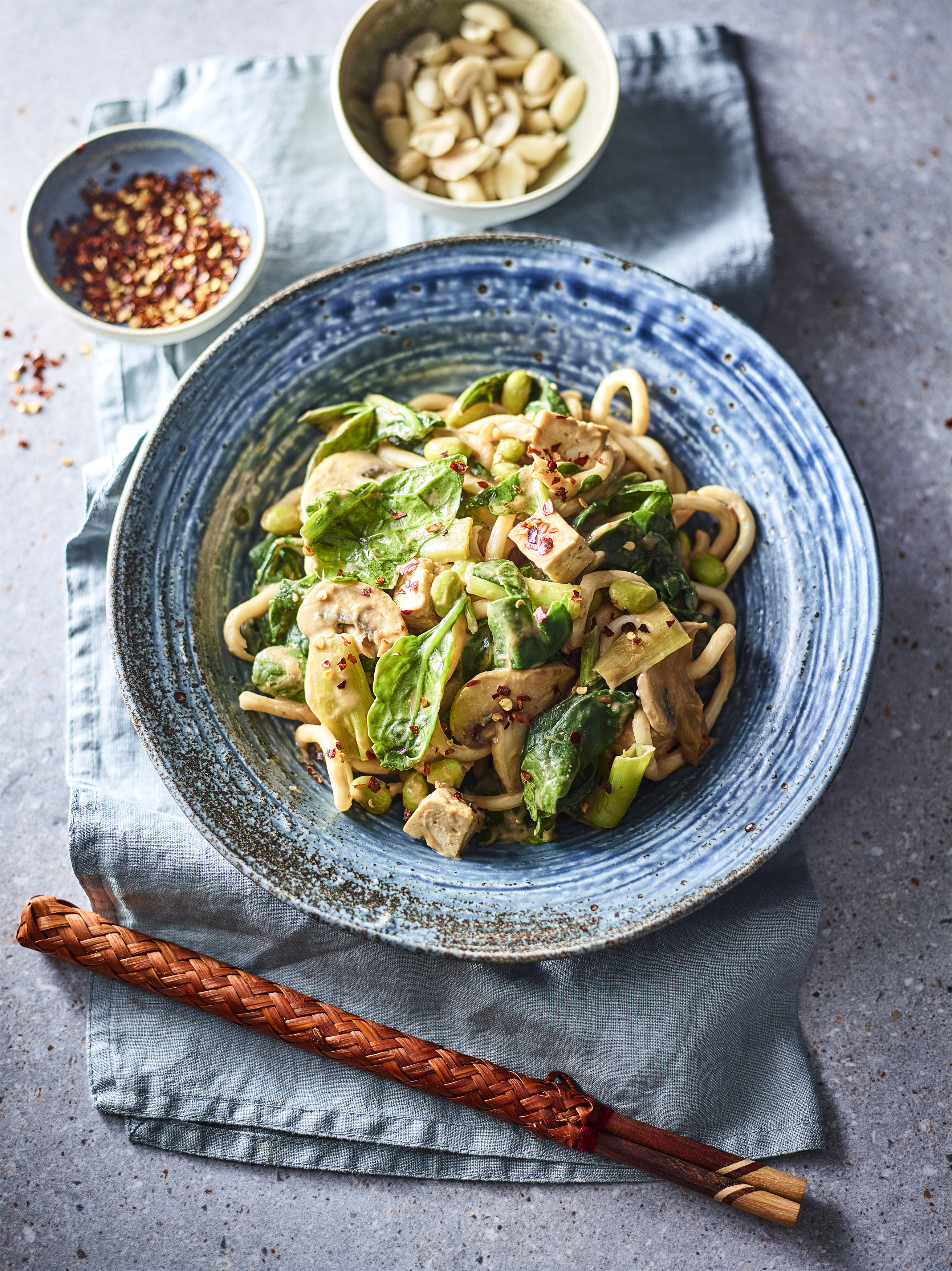 Our Bean & Spinach Nacho Crumble (£1.25 pp) is a warming mid-week Mexican meal with a twist, guaranteed to impress young tastebuds. As it also provides a source of fibre and three of your five-a-day, it's a dish that truly offers a lot of value.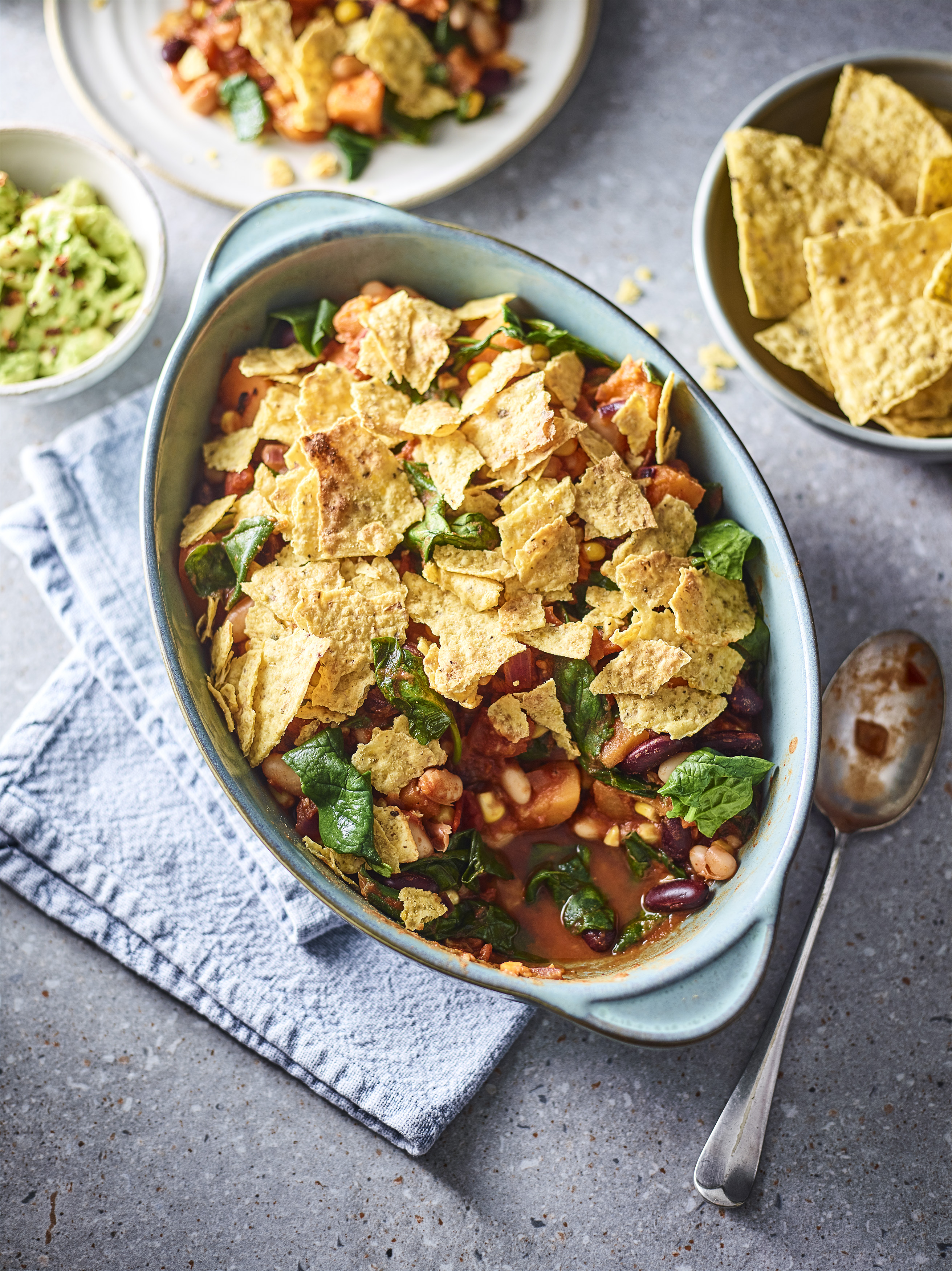 This colourful Kale and Carrot Pilaf (£1.05 pp) is perfect for enjoying with family and friends. It can even be cooked in a pressure cooker to save time and energy.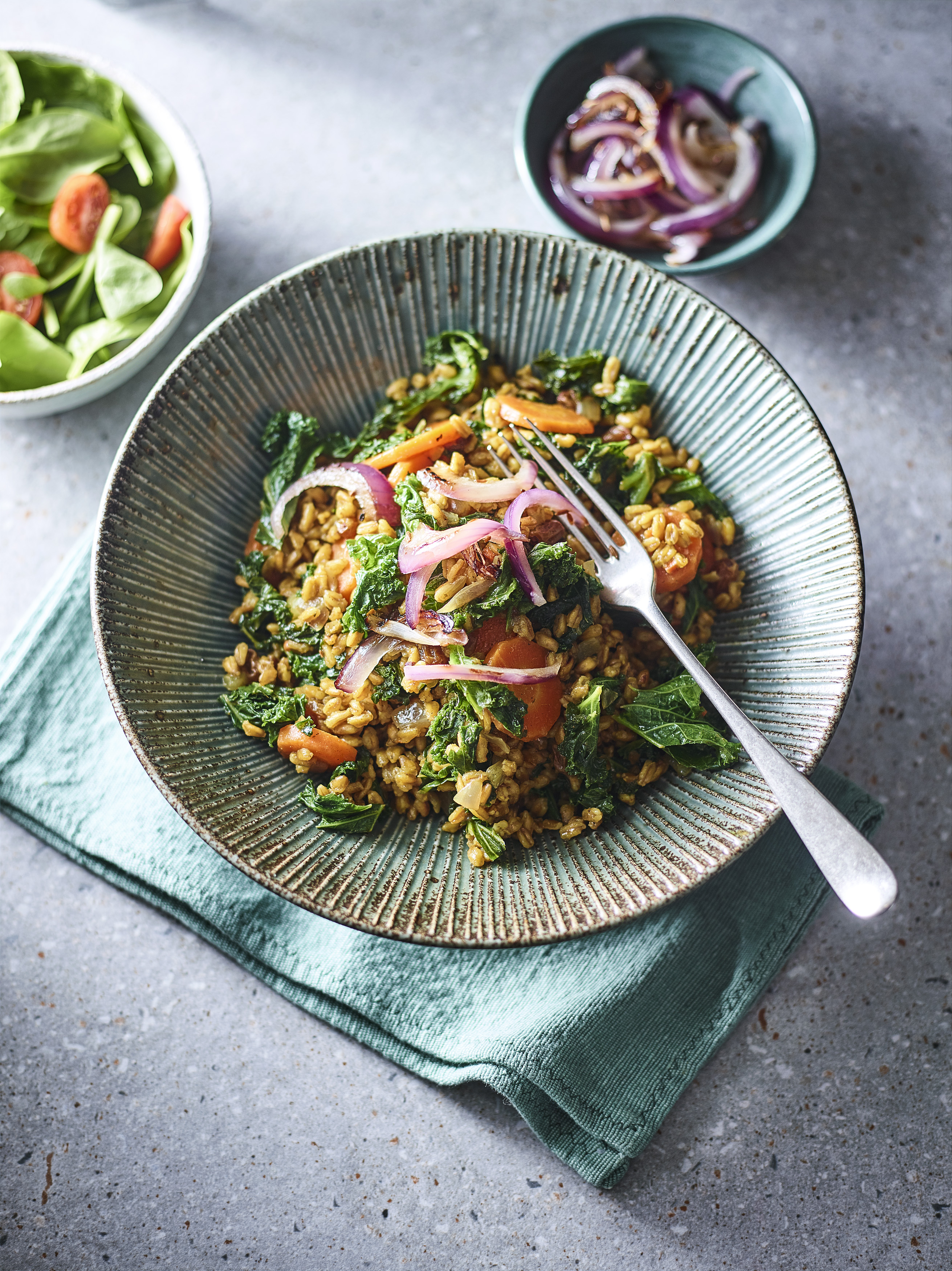 Finally, our Spinach Pasta Bake (£1.50pp) is a comforting classic that is a good source of protein and folate and offers three of your five-a-day per serving. It's the perfect midweek meal choice for all the family to devour.