Satay Noodles with Tofu & Spinach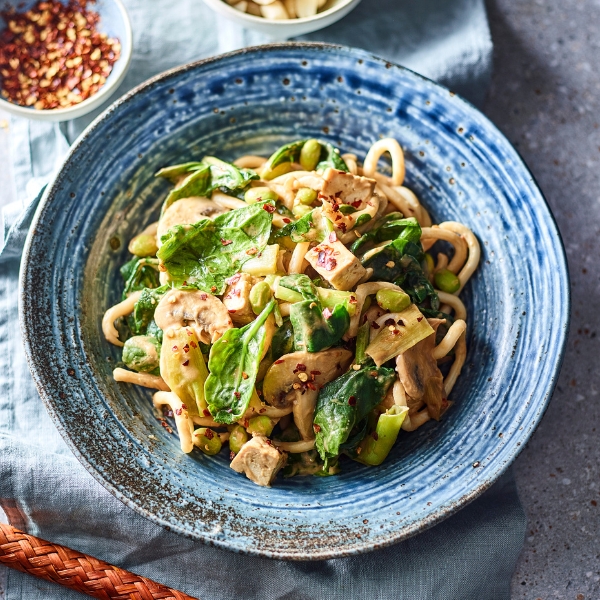 Nutrition Info
(Per Serving)
4.5g (of which Saturated Fat)
Ingredients
1 tbsp toasted sesame oil
225g pack smoked tofu, diced
1 bunch spring onions, cut into 3cm pieces
200g mushrooms, sliced
200g frozen edamame beans, defrosted
125g smooth peanut butter
2 tbsp soy sauce
½ tsp chilli flakes
300g udon noodles
260g bag Spinach
Instructions
Heat the oil in a large frying pan and fry the tofu, spring onions, mushrooms and edamame beans for 5 minutes.
Mix together the peanut butter, soy, chilli flakes and 250ml water and add to the pan, cook for 2-3 minutes until evenly combined.
Add the noodles and Spinach and cook until Spinach has wilted.