If you're finding that you're stuck in a lunchtime rut when it comes to deciding what to eat, you've come to the right place!
We've rounded up some of our top lunch recipes featuring our favourite vegetables – cavolo nero, spinach and kale, including two new exclusive recipes from our friends Cupful of Kale and Rebel Recipes. With these dishes it's easy to Go Green and incorporate leafy green veg into your lunchtime menu – and we guarantee you'll want to make these again and again.
So why not try one of these tasty lunch ideas?
Cavolo Nero Caesar Salad with Smoky Chickpeas by Cupful of Kale
Cupful of Kale has transformed the Caesar salad with this cavolo nero version with smoky chickpeas. Easy to make and even easier to eat, this simple, satisfying salad needs to be on your lunchtime menu.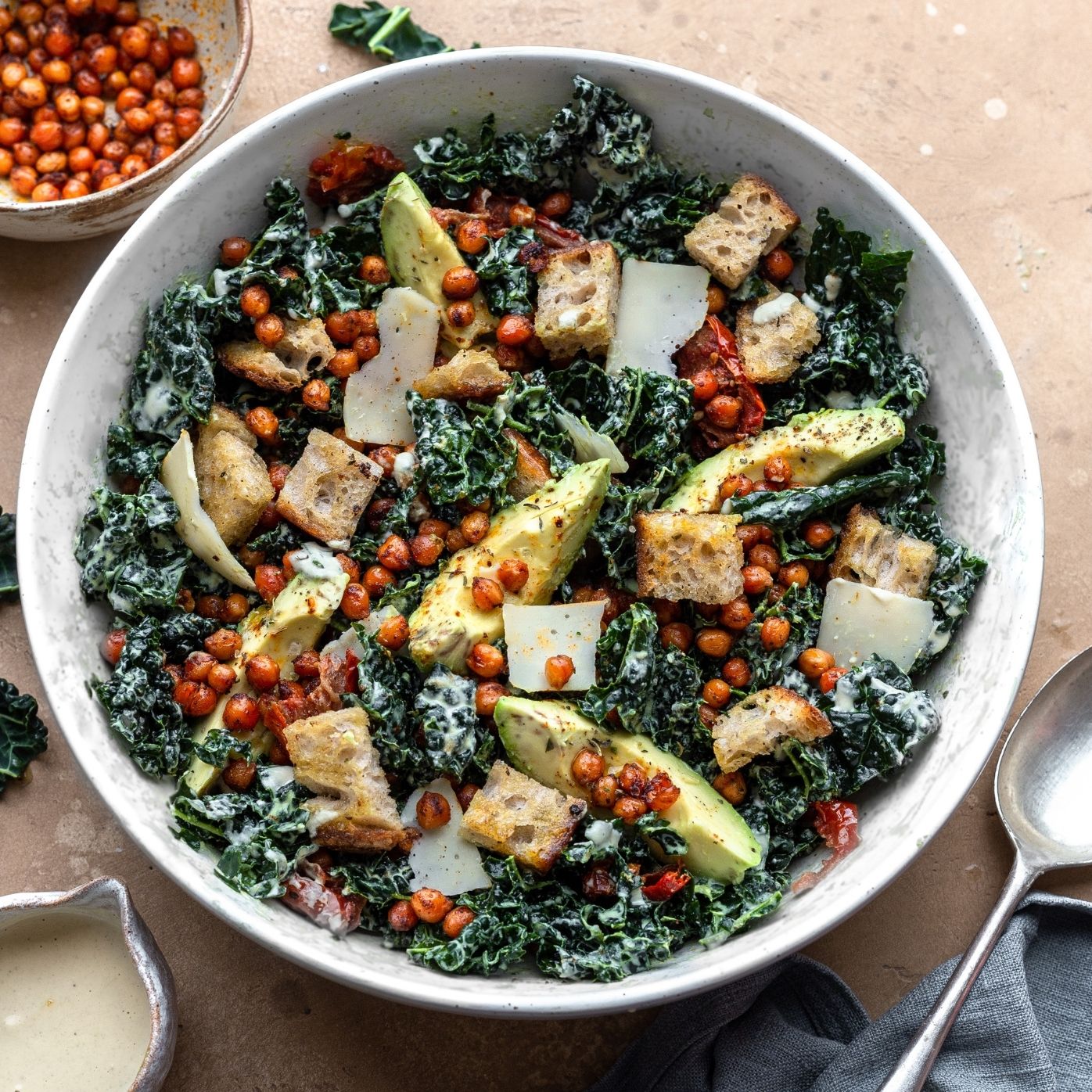 Crispy Cavolo Nero with Crushed Butterbeans and Hazelnuts on Toast by Rebel Recipes
Beans on toast...but not as you know it! This delicious creation of crispy cavolo nero with butterbeans and hazelnuts on toast has been created by Rebel Recipes – it's full of flavor and a tasty way to Go Green.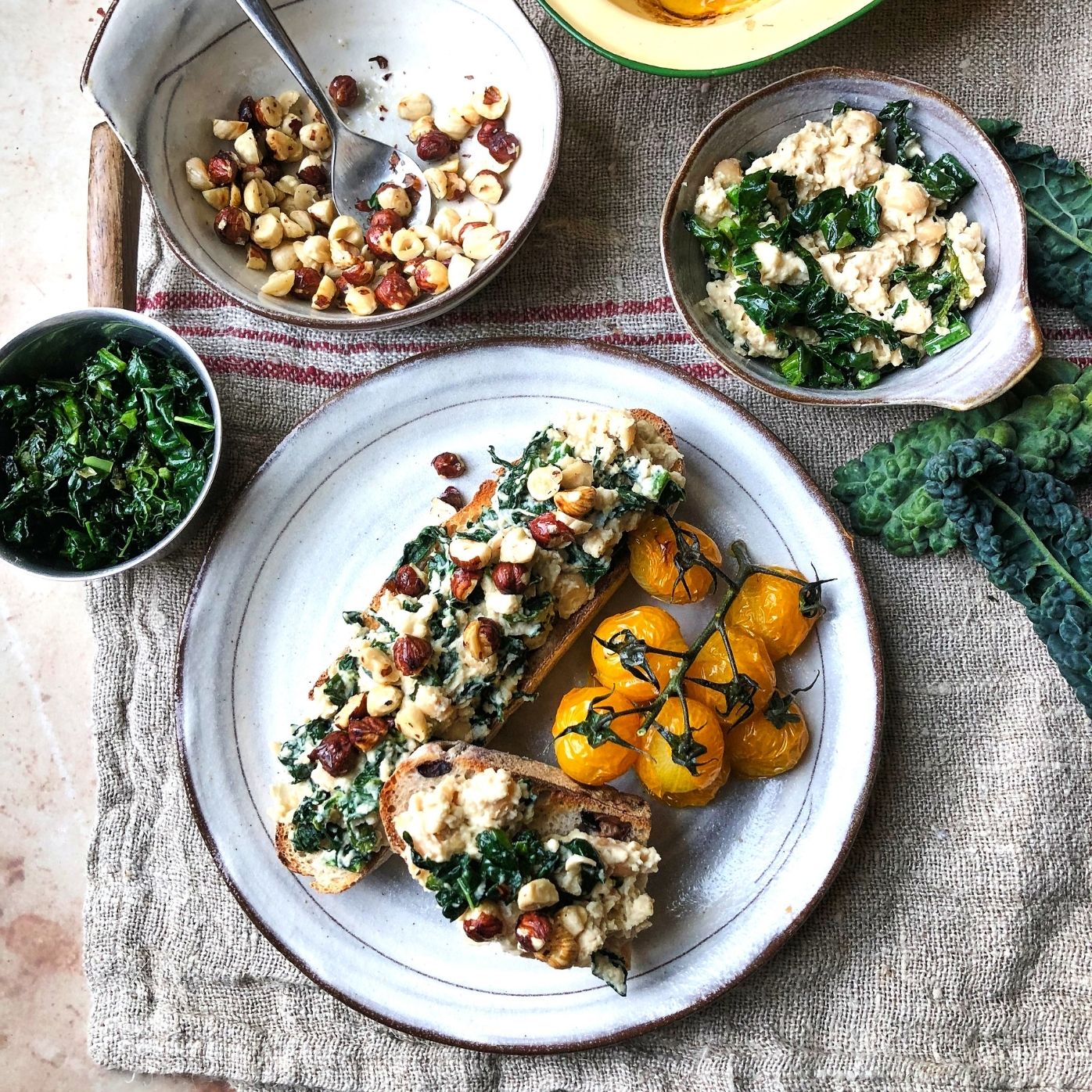 Layered Harissa Chicken, Spinach & Chickpea Jars
These Harissa Chicken, Spinach & Chickpea Jars are super quick and easy to make and the ideal lunch to prepare in advance. If you have any leftover meat from a roast dinner, this will make a tasty alternative to chicken, or use cannellini or kidney beans instead of chickpeas.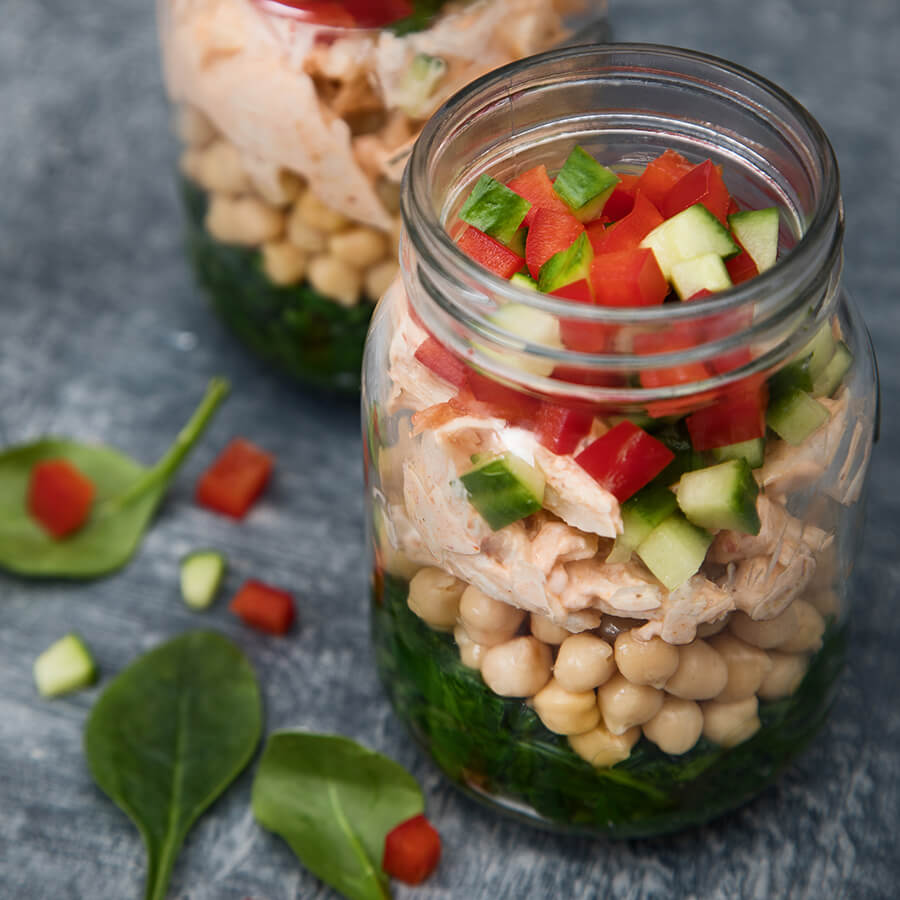 Take your Omelette to the next level with this kale and potato version. Quick and easy to make, this omelette makes for a filling and satisfying lunch option. Once cooked, simply sprinkle with toasted pine nuts and serve either hot or cold with a crisp green salad.