Kale Omelette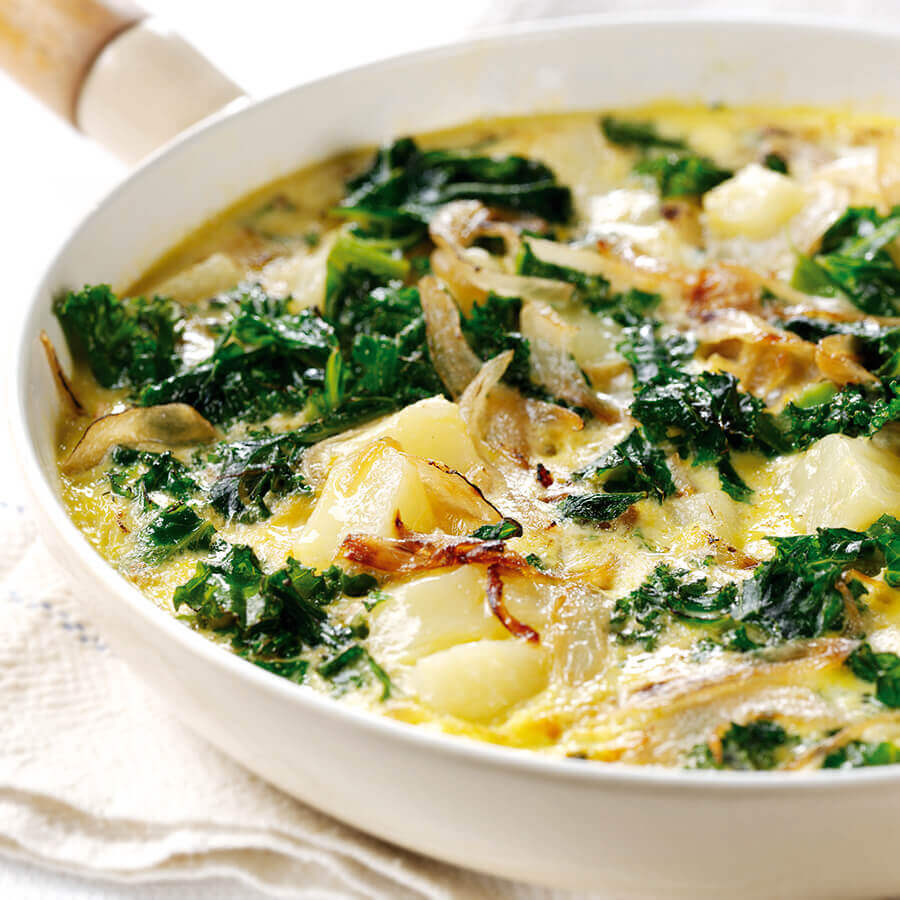 Nutrition Info
(Per Serving)
7g (of which Saturated Fat)
Ingredients
2 medium waxy potatoes, diced

1 tbsp olive oil
1 onion, sliced

75g Kale, chopped
6 medium eggs, beaten
75ml milk
Instructions
Boil the potatoes for 8-10 minutes until tender.
Drain. Meanwhile, heat the oil in a 24cm frying pan and fry the onion and Kale for 7-8 minutes.
Add the potatoes. Mix together the eggs, milk and seasoning. Pour into the frying pan and cook gently, covered for 7-8 minutes, finishing under a preheated grill for 1-2 minutes until cooked throughout.