Layered Harissa Chicken, Spinach & Chick Pea Jars
PREP: 10 Minutes = cooling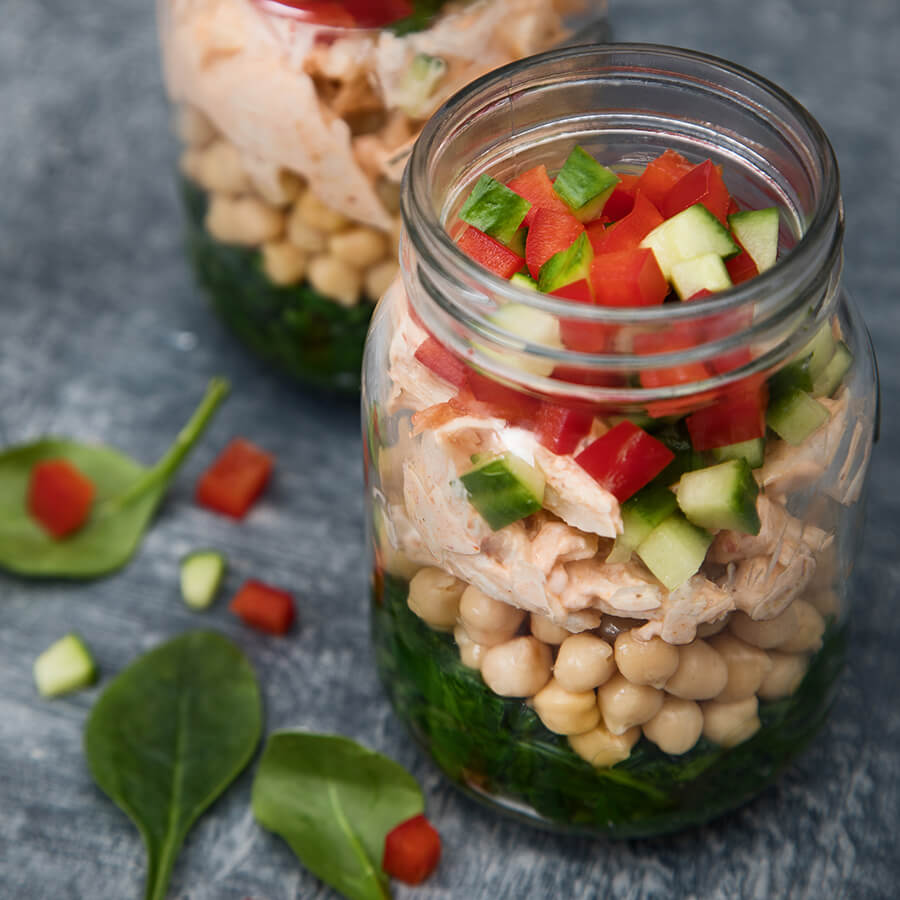 Nutrition Info
(Per Serving)
1.4g (of which Saturated Fat)
Ingredients
250g spinach
1 tbsp low fat mayonnaise
3 tbsp low fat natural yogurt
1 tsp rose harissa paste
1 tbsp white wine vinegar
150g roast chicken, shredded
1/2 x 400g can chick peas, drained and rinsed
1/2 red pepper, diced
75g cucumber, seeds removed and diced
Instructions
Place the spinach in a large bowl, cover with clingfilm and microwave on high for 2 minutes or until just wilted. Allow to cool.
Mix together the mayonnaise, yogurt, harissa and vinegar in a bowl and stir in the chicken to evenly coat.
Place the spinach in the base of 2 Kilner or jam jars and top with the chick peas. Spoon over the chicken. Mix together the pepper and cucumber and sprinkle on top. Seal the jars and chill until required.