Simple and speedy to cook, versatile and brimming with health benefits, cavolo nero, kale, spinach and leeks are the perfect ingredients for a whole host of warming winter recipes.
Enjoy in soups, pasta dishes, pies, risottos and more, whatever you decide, as the weather turns cooler, why not enjoy the great taste and nutritional benefits in one of the delicious recipes below.
Creamy Cavolo Nero & Leek Soup with Cavolo Nero Crisps
The ideal lunch option to to warm you up on a chilly day. In place of croutons, why not not try cavolo nero crisps!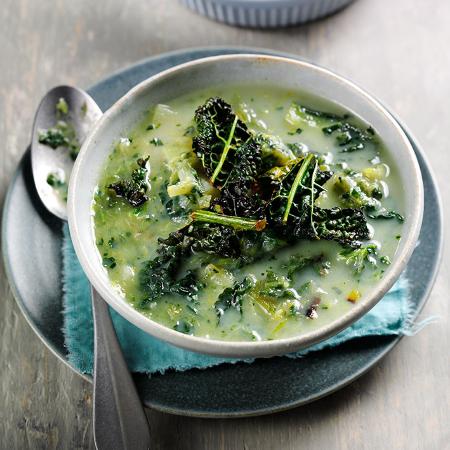 Leek and Spinach Pasta with Bacon
For a quick and easy pasta dish that's comforting and delicious, try this Leek and Spinach Pasta with Bacon. Spaghetti also works equally well instead of pasta shapes.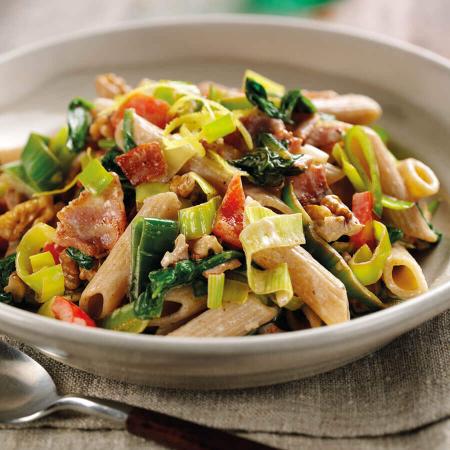 Add a tasty green boost to a classic lasagne with the addition of kale. This easy recipe is the perfect comfort food to enjoy on a cold day.