As we move into the summer months, spinach is a super seasonal veg that delivers on all counts – health, taste, convenience and versatility.
Why is spinach good for you?
Not only is spinach a source of Vitamin A which promotes healthy, clear skin and vision, but it's also a source of Vitamin C which aids the growth of healthy connective tissue to support the organs and wound healing.
In addition, this leafy veg is also rich in folate, which helps the body form healthy red blood cells and reduces the risk of central neural tube defects to unborn babies.
How to use spinach?
Whether it's smoothies with spinach for breakfast, or adding a handful to your supper , this leafy green veg can be enjoyed throughout the day. Its versatility means it can be added to all sort of dishes from salads, pizza, tagines to sandwiches or simply enjoyed on its own as a simple spinach salad- the possibilities are endless! Here are just a few of our favourites:
This spinach salad is ready in minutes and full of fabulous fresh flavours…

Pizza is never a bad idea, but when it involves adding a handful of tasty spinach leaves and an oozy egg things just get even better.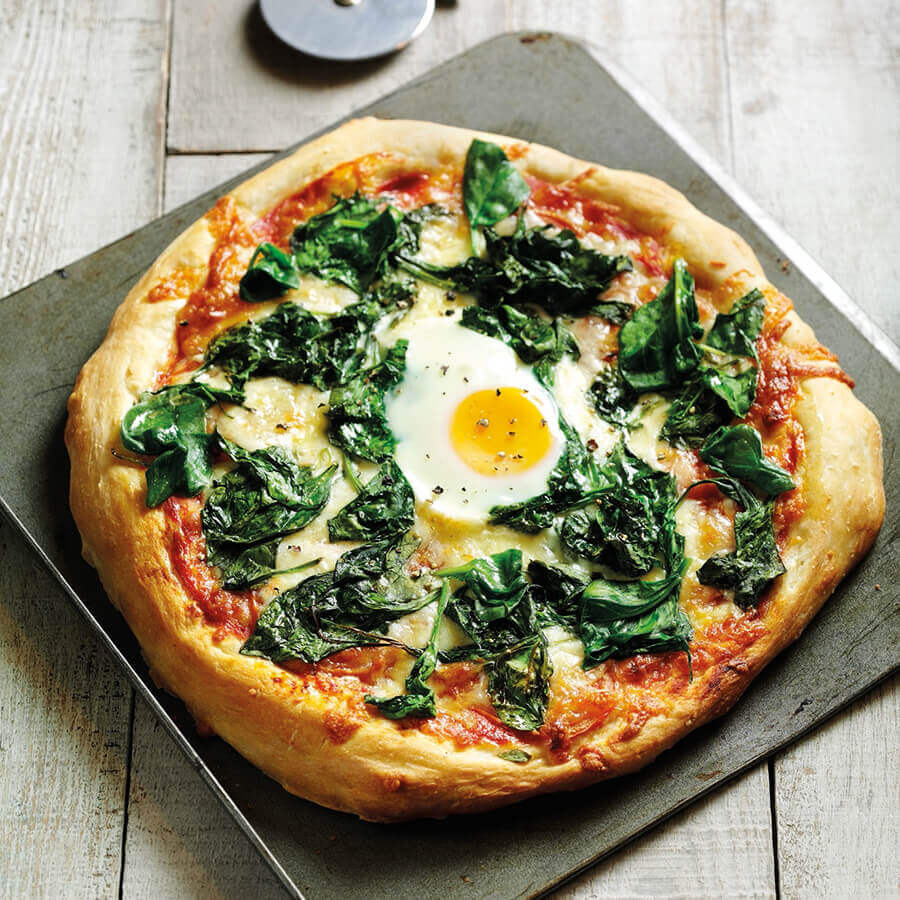 With this delicious tagine you can bring a taste of Morocco into your home in just three easy steps. Make sure to add the spinach at the very last moment and cook for a couple of minutes until just wilted.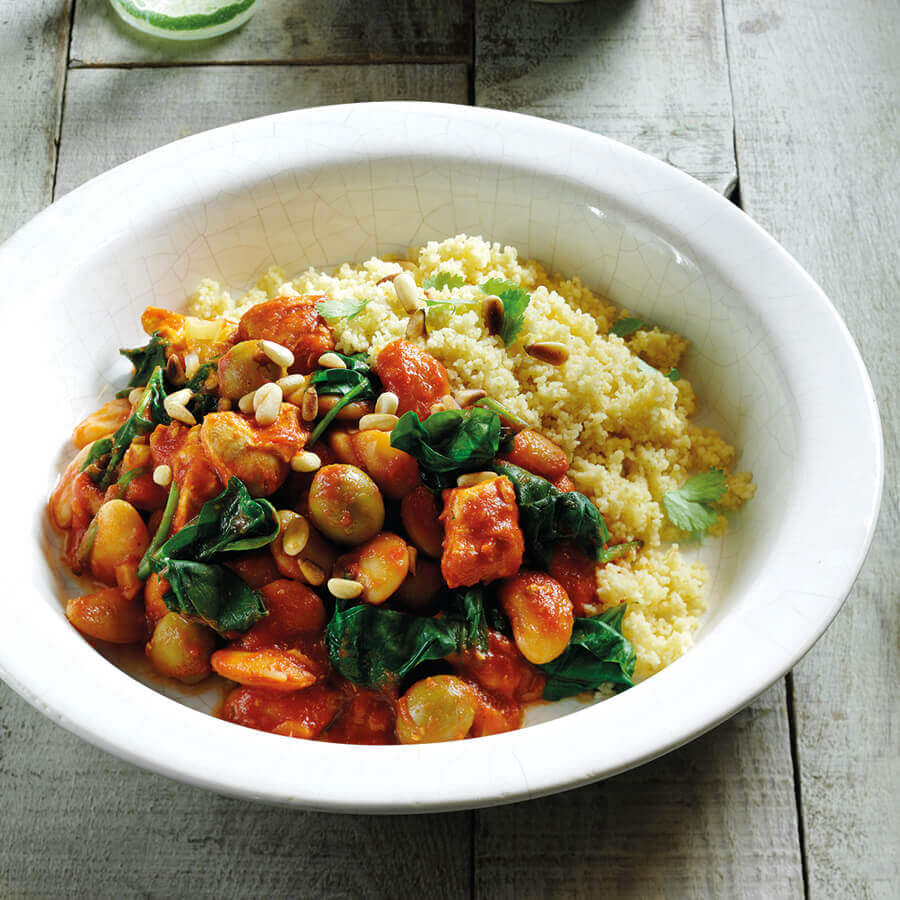 Whether you're eating at home in the garden, or safely social distancing with friends in your local parks, these rolls are a picnic must…