Spinach, Watermelon & Grain Salad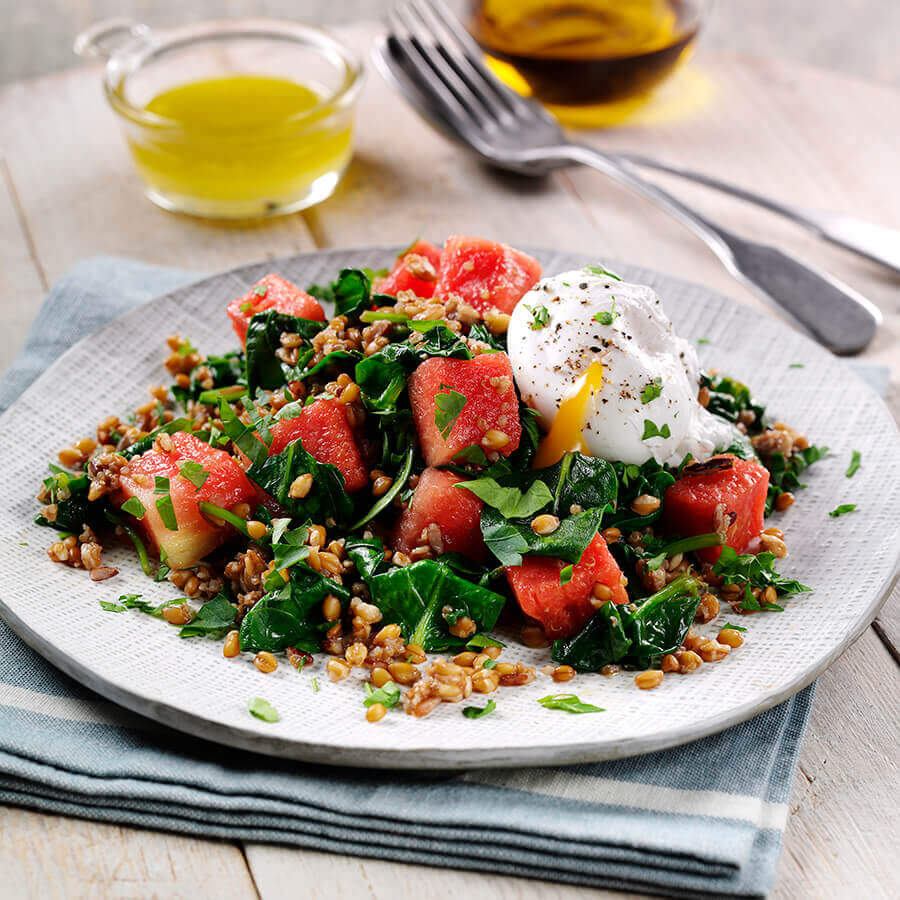 Nutrition Info
(Per Serving)
4.3g (of which Saturated Fat)
Ingredients
250g pouch mixed grains
250g spinach
1/4 small watermelon, diced
Juice 1/2 lemon
1 tbsp extra virgin olive oil
2 medium eggs
2 tbsp roughly chopped parsley
Instructions
Heat the grains according to pack instructions.
Place the spinach in a large bowl, cover with clingfilm and microwave for 2 minutes or until just wilted, stir into the grains with the watermelon.
Whisk together the lemon juice and oil, season and toss into the salad.
Meanwhile, poach the eggs according to taste and place on top of the salad.
Sprinkle over the parsley and serve.