Including leafy green vegetables like kale, spinach and cavolo nero in dishes your family already love is an easy way to help everyone can get their recommended 5-a-day. We're talking lasagne, pasta, mac'N'cheese and even pizza!
As well as nutritional benefits, each vegetable brings its own fabulous flavour and texture to the dishes too, making each meal time a culinary experience
We've rounded up some of our favourite family recipes that are quick and easy to make and guaranteed to leave empty plates.
Macaroni cheese is always sure to go down well with the kids (and the adults too!) If you don't have macaroni just use any other small shaped pasta you have on hand.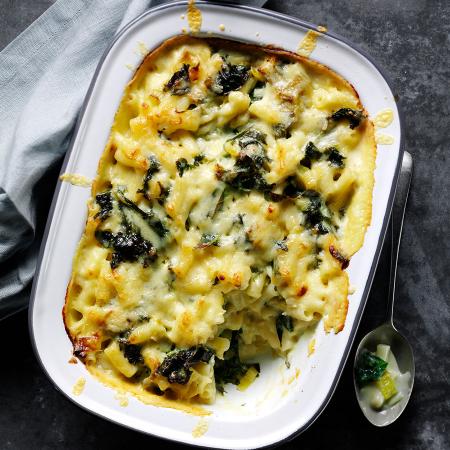 Pasta is many people's go-to option for a super speedy dinner. The best thing about this dish (apart from the handful of nutritious cavolo nero of course!)? It can be ready and served in just 10 minutes!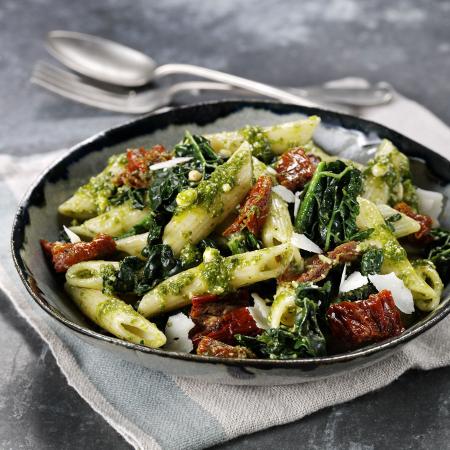 Give your traditional lasagne a green boost by adding a handful of chopped kale. It's really simple just to stir it in for the last few minutes while cooking the mince and sauce.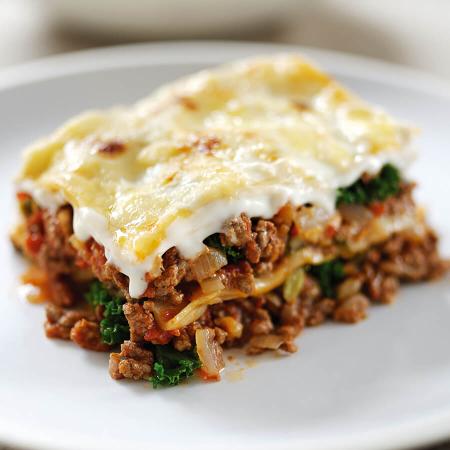 Who doesn't love pizza? It's one of those foods that can be different every time – just mix the toppings up. Try our Florentine Pizza or why not let mix things up and let everyone top their own quarter (or individual pizzas). Just don't forget the greens!