Kale Packed Mac 'N Cheese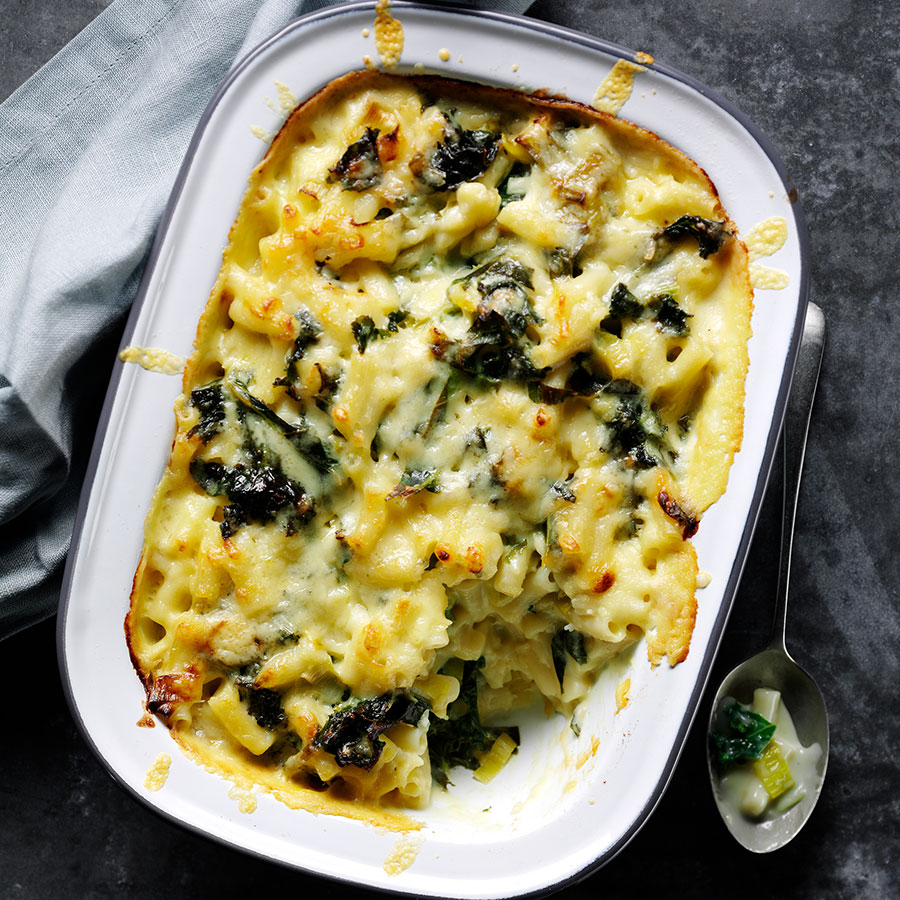 Nutrition Info
(Per Serving)
13g (of which Saturated Fat)
Ingredients
250g bag kale, thick stalks removed
250g macaroni
1 Leek, sliced
25g butter
25g plain flour
350ml semi skimmed milk
150g Cheddar cheese, grated
2 tsp English mustard
For a Vegan Option: Swap butter for vegan butter, cheddar cheese for vegan cheese and cow's milk for vegan alternative (almond or oat milk)
Instructions
Preheat the oven to 200°C, gas mark 6.
Cook the kale in a large pan of boiling water for 3 minutes, remove with a slotted spoon and cool under cold water, squeeze out the excess liquid. Add the macaroni to the boiling water and cook for 9-10 minutes, adding the leek for the last 2 minutes. Drain well and return to the pan.
Meanwhile, melt the butter in a small pan, stir in the flour and cook for 1 minute. Off the heat gradually blend in the milk, then bring to the boil, stirring until thickened. Stir in 100g cheese and the mustard, season well.
Stir the sauce into the macaroni with the kale and transfer to an ovenproof serving dish, sprinkle with remaining cheese and bake for 25 minutes until golden.