Cavolo Nero & Pesto Pasta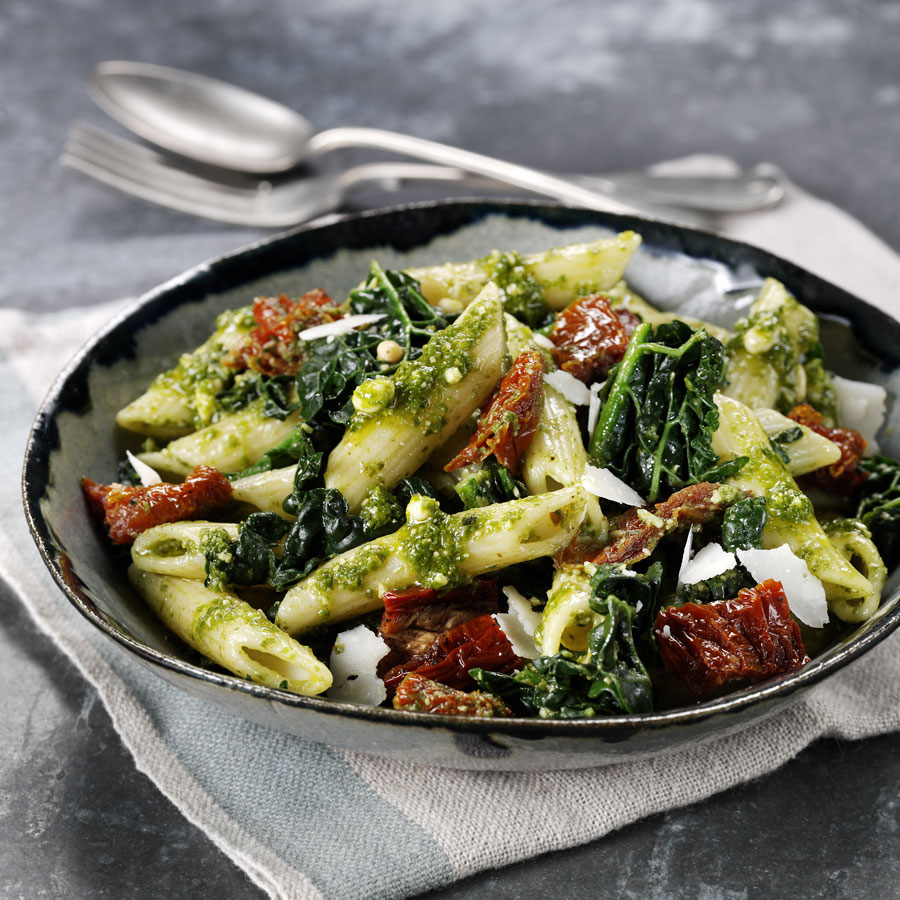 Nutrition Info
(Per Serving)
3g (of which Saturated Fat)
Ingredients
300g pasta shapes
300g cavolo nero, shredded
4 tbsp pesto sauce
100g sun dried tomatoes
50g vegan hard cheese, grated
Instructions
Cook the pasta in boiling water according to instructions.
Drain and return to the pan. Meanwhile, steam the cavolo nero for 5 minutes.
Stir the pesto sauce, tomatoes, and half the hard cheese into the pasta and finally stir in the cavolo nero.
Transfer to a serving dish and sprinkle over the remaining hard cheese to serve.