Spinach Potato Cakes with Tuna
PREP: 15 minutes plus cooling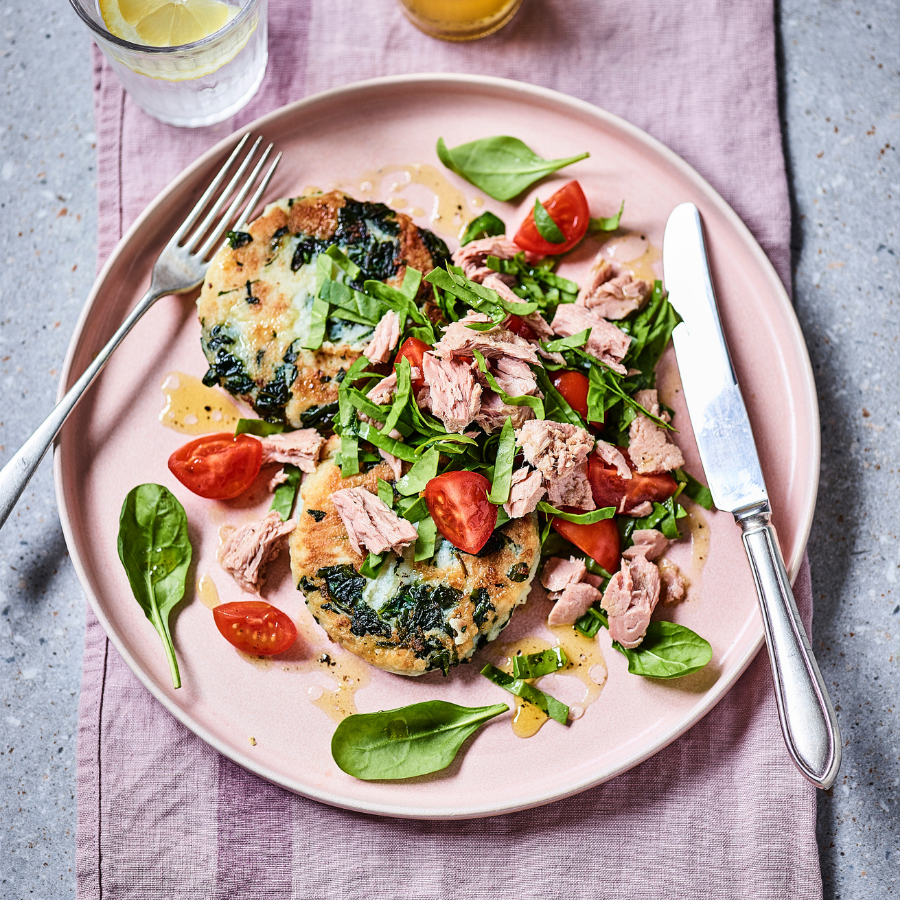 Nutrition Info
(Per Serving)
2g (of which Saturated Fat)
Ingredients
800g Maris Piper potatoes, cut into chunks
260g bag spinach
50g plain flour
2 tsp onion granules
Oil for shallow frying
1 tbsp extra virgin olive oil
2 tsp white wine vinegar
100g cherry tomatoes, halved
200g can tuna chunks in spring water, drained
Instructions
1. Cook the potatoes in boiling water for 15-20 minutes until tender. Drain and allow to cool. Mash and season well.
2. Meanwhile, reserve 100g spinach and cook the rest in a microwave for 2 minutes until just wilted, squeeze out the excess moisture and chop. Stir this spinach into the mash with the flour and onion granules. Season to taste. Divide into 8 and press into flat rounds.
3. Heat a little oil in a frying pan and fry the potato cakes, 2-3 at a time for 2 minutes each side until golden.
4. Mix the olive oil and vinegar together in a large bowl. Shred the reserved spinach and toss into the bowl with the tomatoes. Top the potato cakes with spinach and sprinkle over the tuna to serve.