Smoked Haddock, Potato and Leek Fish Cakes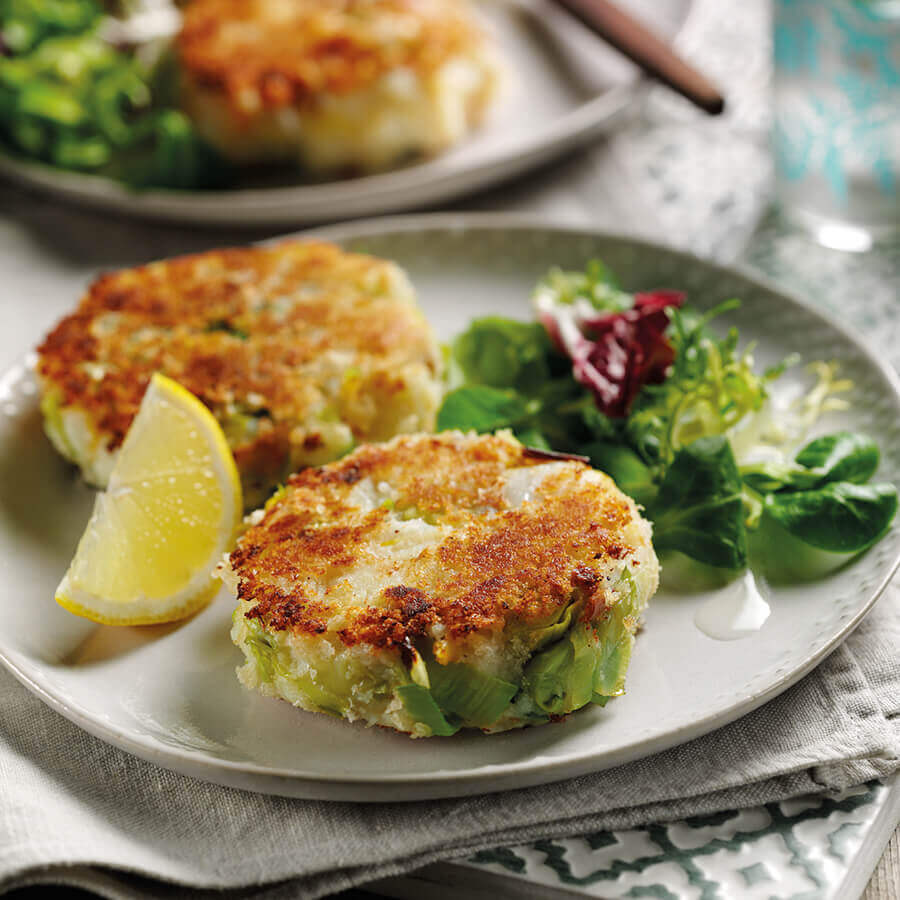 Nutrition Info
(Per Serving)
1.5g (of which Saturated Fat)
Ingredients
300g smoked haddock
800g King Edward potatoes, cut into chunks
1 tbsp oil
2 leeks, trimmed, washed and finely sliced
50g fresh breadcrumbs
Oil for shallow frying
Instructions
Poach the fish in water for 6-7 minutes until just cooked through. Drain and cool and discard the bones and skin.
Meanwhile, cook the potatoes in boiling water for 12-15 minutes until tender, drain and return to the pan. Mash well and season.
Heat the oil in a frying pan and fry the leeks for 4-5 minutes until softened, cool slightly before stirring into the mash with the fish. Divide into 8 fishcakes and chill for 10 minutes.
Press into the breadcrumbs to coat.
Heat a little oil in a frying pan and fry the fishcakes in 2 batches for 2 minutes each side until golden. Serve with salad.