Cavolo Nero Potato Cakes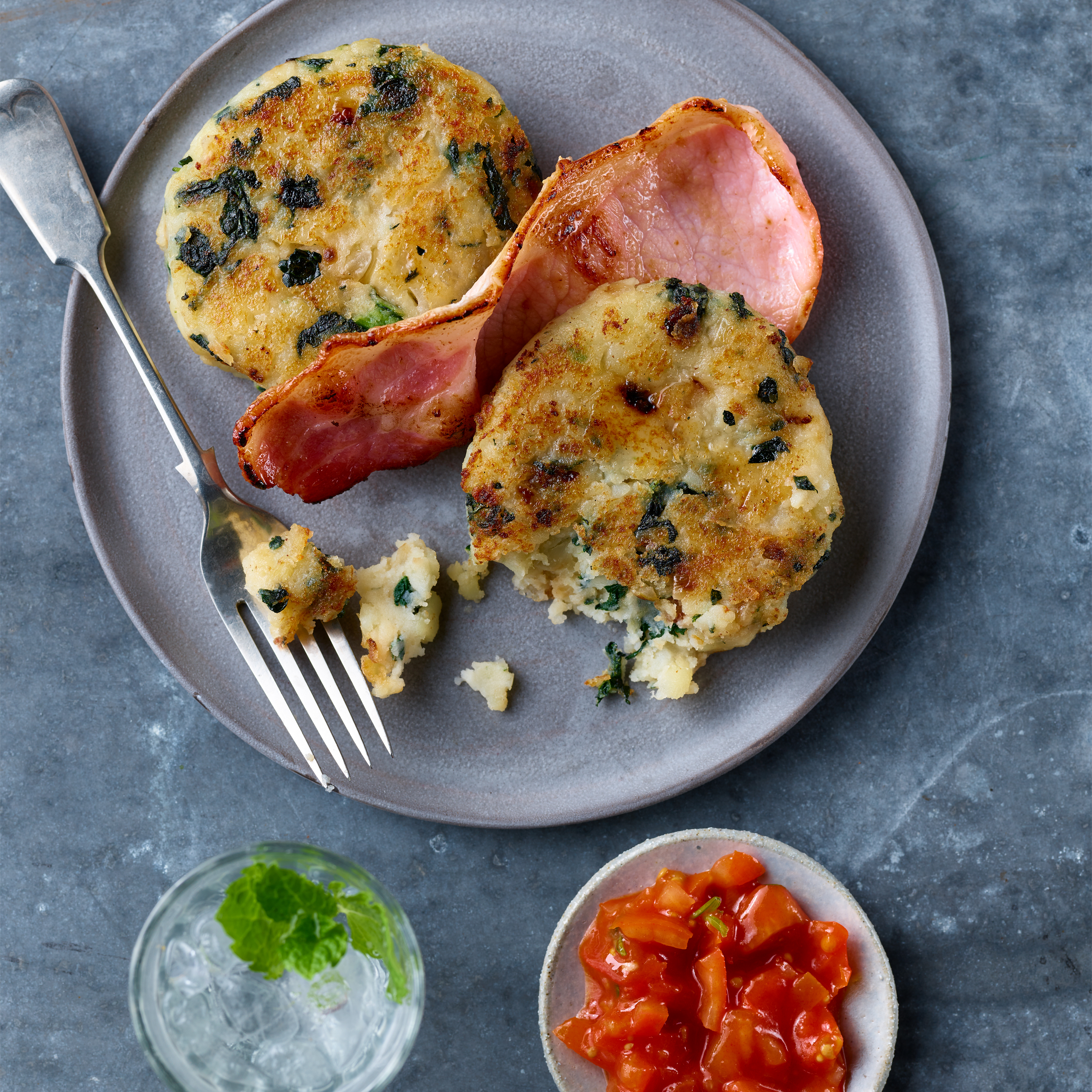 Nutrition Info
(Per Serving)
3g (of which Saturated Fat)
Ingredients
800g floury potatoes, diced
1 tbsp oil
1 onion, chopped
50g Parmesan cheese, grated
150g cavolo nero, finely shredded
2 tbsp flour
Instructions
Boil the potatoes for 10 minutes or until tender. Drain and return to the pan. Mash well and season.
Meanwhile, heat the oil in a frying pan and fry the onion for 3-4 minutes until golden. Stir into the mashed potato with the Parmesan.
Allow to cool. Steam the cavolo nero for 4 minutes and stir into the potato.
When just cold enough to handle, stir in the flour and mould into 8 rounds. Shallow fry in 2 batches for 1-2 minutes on each side or until golden and heated through.
Serve with grilled bacon and salsa.