Kale, Pine Nut & Tomato Galette
PREP: 20 minutes plus chilling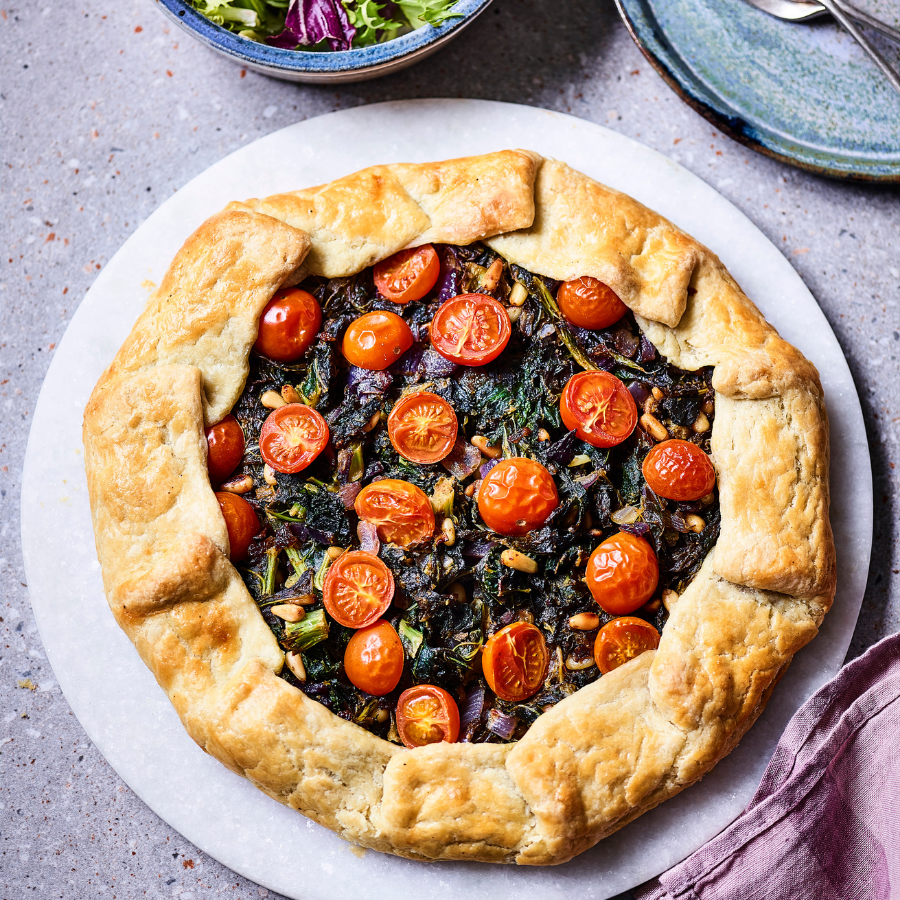 Nutrition Info
(Per Serving)
19g (of which Saturated Fat)
Ingredients
200g plain flour
125g cold butter, diced
250g bag kale
1 tbsp olive oil
1 red onion, chopped
50g pine nuts, toasted
3 tbsp basil pesto
250g cherry tomatoes, halved
Instructions
1. Preheat the oven to 200oC, gas mark 6.
2. Place the flour in a bowl and add the butter. Rub in with fingertips to resemble breadcrumbs. Gradually add 4-5 tbsp cold water to form a dough, knead briefly, wrap in clingfilm and chill for 20 minutes.
3. Meanwhile, cook the kale in boiling water for 3-4 minutes, drain well. Heat the oil in a frying pan and fry the onion for 4-5 minutes until golden, stir in the kale, pine nuts and pesto, season.
4. Roll out the pastry on a lightly floured surface to approx. 34cm circle and transfer to large baking tray. Place the kale mixture in the centre leaving a 3cm border of pastry, top with the tomatoes. Fold over the pastry and bake for 30-35 minutes until golden.