Tuna with Lentils, Spinach and Spicy Yogurt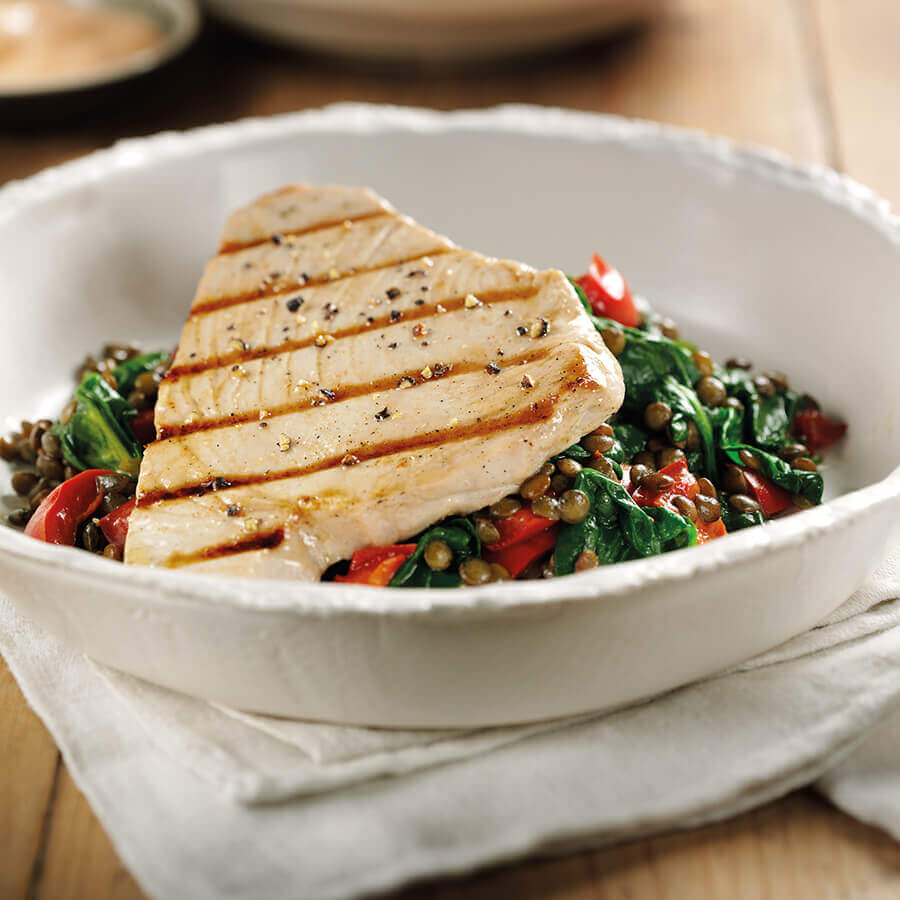 Nutrition Info
(Per Serving)
3g (of which Saturated Fat)
Ingredients
3 tsp olive oil
1 red pepper, diced
150g green lentils
400ml hot chicken stock
2 tuna steaks
200g spinach
150g tub natural yogurt
1 tsp harissa paste
Instructions
Heat 2 tsp oil in a saucepan and fry the pepper for 2 minutes, add the lentils and stock and cook for 25-30 minutes until tender. Drain off any excess liquid.
Brush the tuna with remaining 1 tsp oil and griddle for 1-2 minutes each side.
Place the spinach in a colander and pour over boiling water until just wilted, stir into the lentils and season. Divide between 2 plates and top with the tuna.
Mix the yogurt and harissa paste together and spoon over the tuna.