Spinach Scramble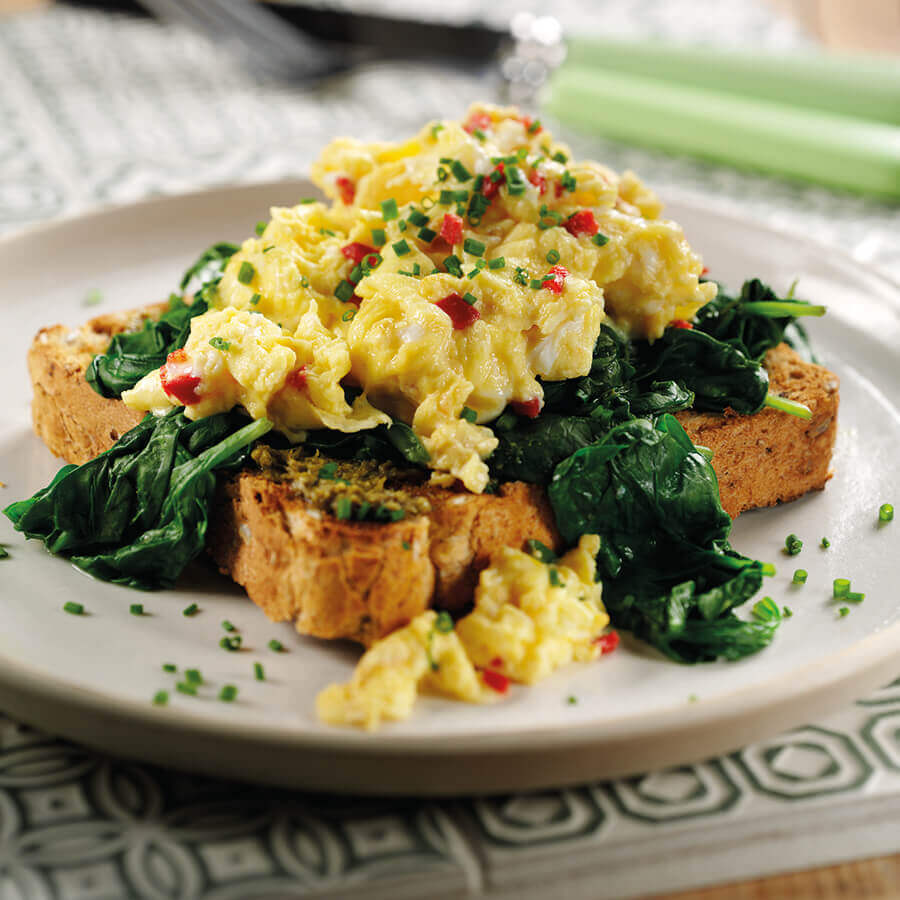 Nutrition Info
(Per Serving)
3g (of which Saturated Fat)
Ingredients
200g spinach
2 medium eggs
50ml semi skimmed milk
1/2 red chilli, finely chopped
2 slices wholemeal bread
1 tbsp basil pesto
Instructions
Place the spinach in a bowl, cover with clingfilm and microwave for 2 minutes on high until just wilted.
Meanwhile, beat the eggs with milk, chilli and seasoning. Pour into a small pan and cook, stirring for 1-2 minutes until scrambled.
Toast the bread and spread with the pesto, top with the spinach and spoon over the scrambled eggs and serve.