Spinach Houmous with Pittas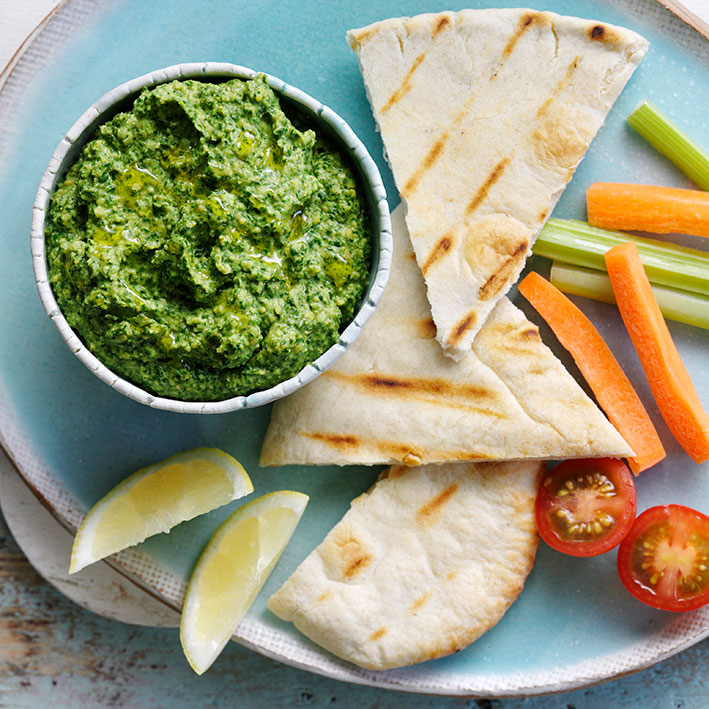 Nutrition Info
(Per Serving)
2.2 g (of which Saturated Fat) (of which Saturated Fat)
Ingredients
260g pack spinach
400g can chick peas, drained
1 clove garlic
2 tbsp tahini
Juice 1 lemon
2 tbsp extra virgin olive oil
1 tsp ground cumin
Pack 6 pittas
Instructions
Place the spinach in a large bowl, cover with cling film and microwave for 2 minutes until just wilted.
Place the spinach, chick peas, garlic, tahini, lemon juice, oil and cumin in a food processor and blitz until smooth. Season.
Toast the pittas and cut each into 3 triangles, serve with the houmous.