Spinach & Aubergine Curry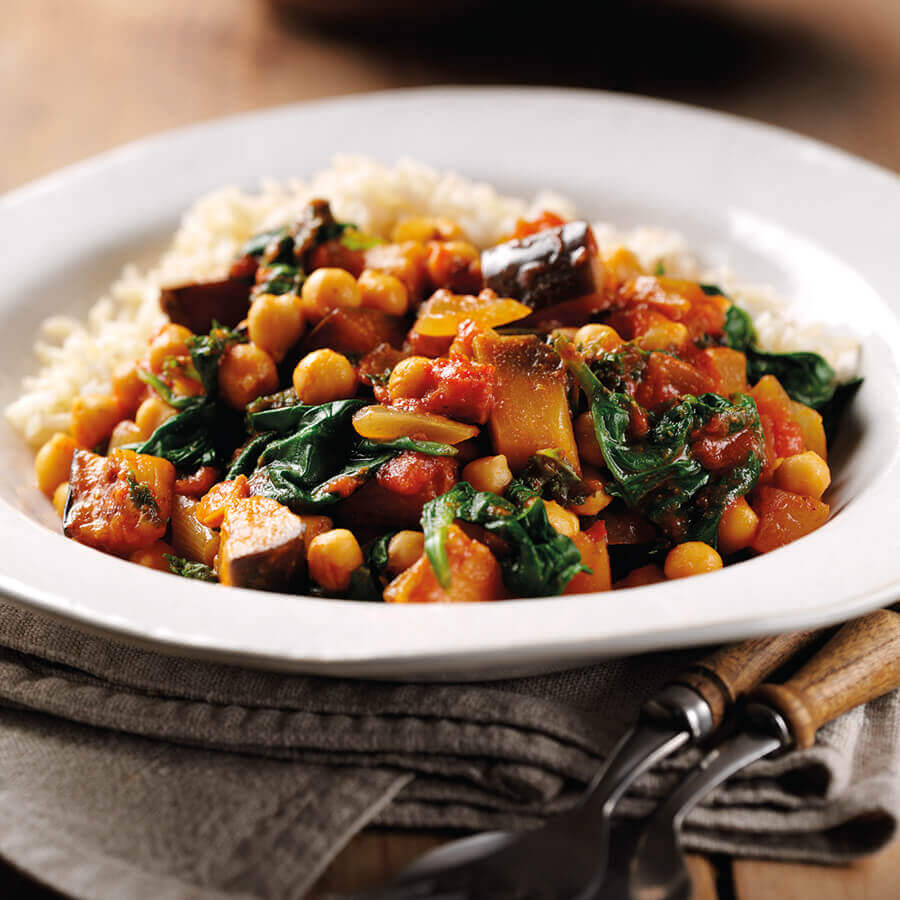 Nutrition Info
(Per Serving)
0.8g (of which Saturated Fat)
Ingredients
100g kale
450g pack spinach
1 tbsp oil
1 onion, sliced
1 aubergine, diced
75g tikka curry paste
400g can chopped tomatoes
400g can chick peas, drained and rinsed
Brown basmati rice
Natural yogurt to serve
For a Vegan Option: Replace natural yoghurt with soya yoghurt, almond yoghurt etc
Instructions
Cook the kale in boiling water for 3 minutes, add the spinach and cook until just wilted. Drain.
Meanwhile, heat the oil in a frying pan and fry the onion and aubergine for 3 minutes, stir in the tikka paste and cook for 1 minute. Stir in the tomatoes and chick peas and 100ml water.
Bring to the boil, cover and simmer for 5 minutes before adding in the kale and spinach, cook for 1 minute to heat through.
Serve with cooked brown basmati rice and a spoonful of natural yogurt.