Salmon with Creamed Spinach Sauce on Wilted Kale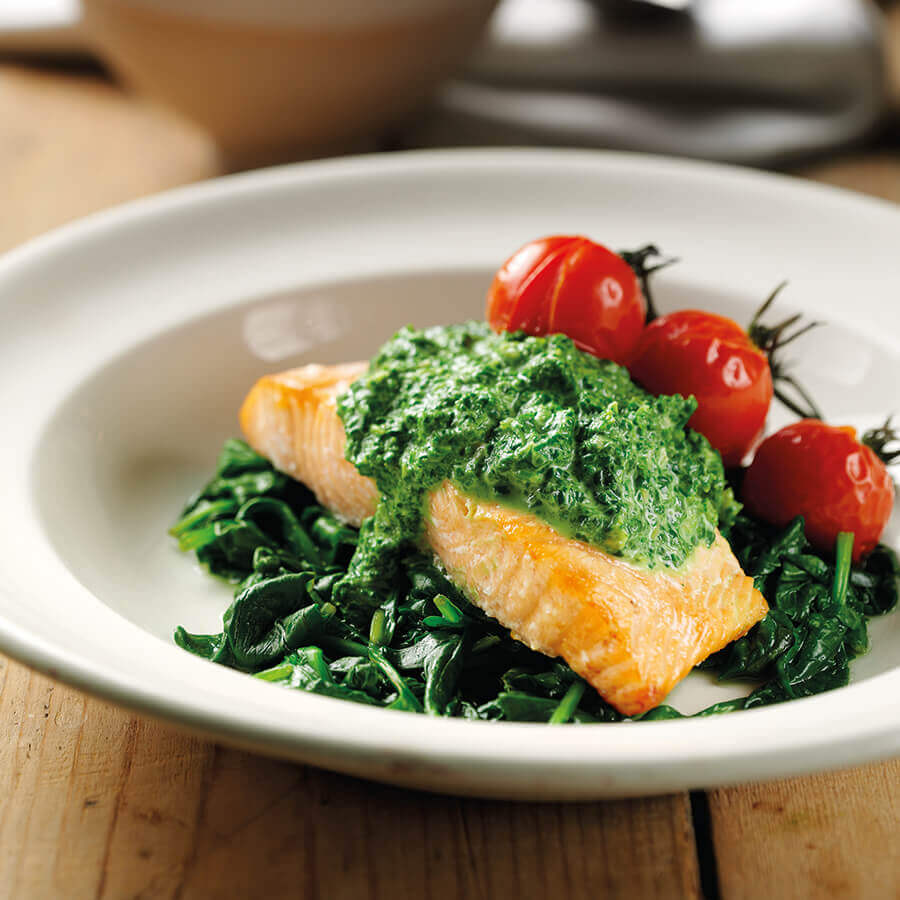 Nutrition Info
(Per Serving)
6g (of which Saturated Fat)
Ingredients
2 salmon fillets
200g vine on cherry tomatoes
100g kale
50g quark
50g low fat soft cheese
1/2 tsp ground nutmeg
450g spinach
Instructions
Preheat the oven to 200°C, gas mark 6
Place the salmon and tomatoes on the vine in a small roasting tin and roast for 15 minutes.
Meanwhile, cook the kale in boiling water for 3-4 minutes, drain. Place the quark, soft cheese, kale and nutmeg in a food processor and puree. Put the spinach in a colander and pour over boiling water until just wilted and add half to the food processor and pulse again.
Place remaining spinach on 2 plates. Add the salmon and spoon over the spinach sauce, top with the tomatoes and serve with new potatoes.