Pork Stuffed with Leek and Prunes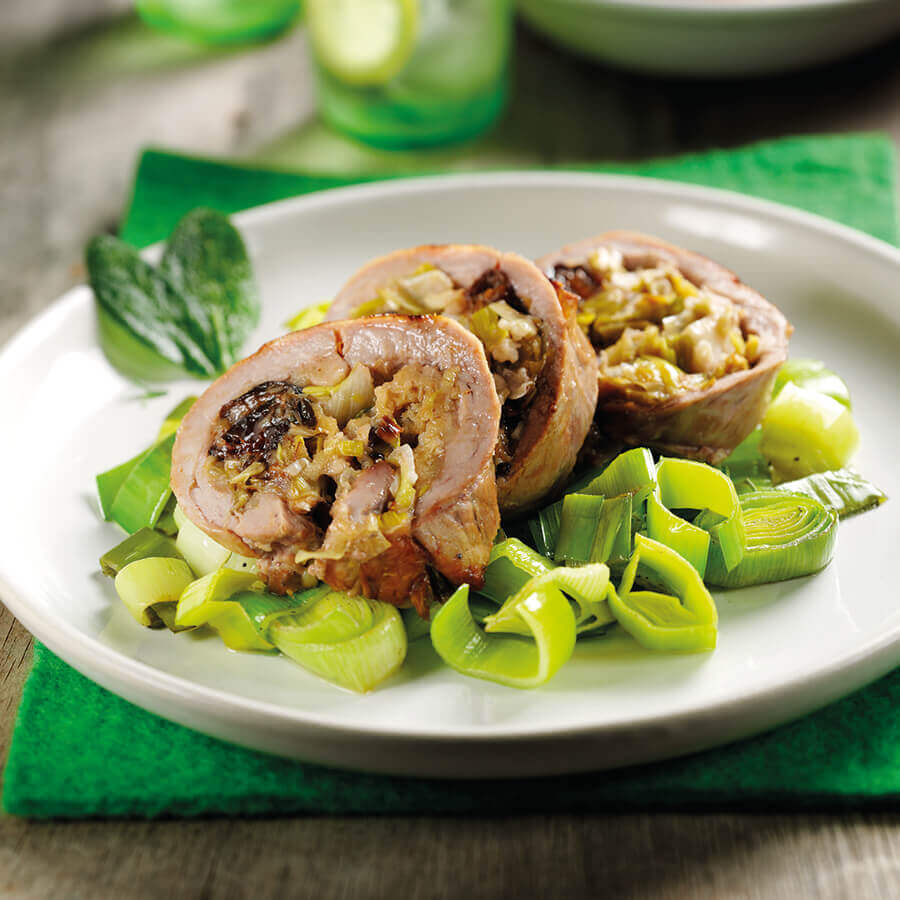 Nutrition Info
(Per Serving)
2.5g (of which Saturated Fat)
Ingredients
4 leeks
2 tbsp oil
1 clove garlic, crushed
2 tbsp chopped sage
75g fresh breadcrumbs
100g prunes, chopped
1 pork fillet, approx.
Instructions
Chop 2 leeks, heat the oil in a frying pan and fry these leeks with the garlic for 3-4 minutes, add the sage, breadcrumbs and prunes for 2-3 minutes. Allow to cool.
Meanwhile, make a deep slit the length of the pork fillet, be careful not to cut all the way through, butterfly the pork by opening up the sides. Place a sheet of clingfilm on top and beat with a rolling pin until thin.
Spread the leek stuffing over the pork and roll up from the longest side. Secure with 3 pieces of string tied at intervals along the pork. Place in a roasting tin and brush with oil, roast for 30-35 minutes until golden and cooked throughout. Rest for 5 minutes before cutting into thick slices.
Meanwhile, slice and pan fry the remaining leeks in the remaining oil for 4-5 minutes, season and serve topped with the slice pork.
Serve with roast potatoes.