Leek & Spelt Risotto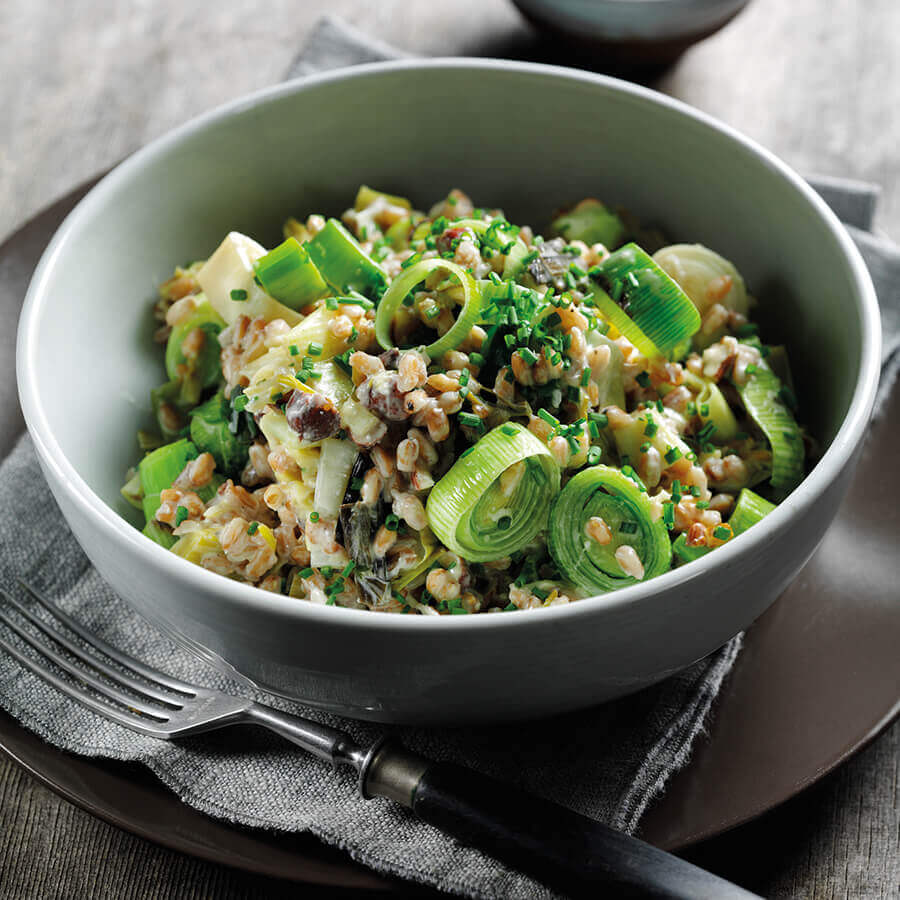 Nutrition Info
(Per Serving)
5.5g (of which Saturated Fat)
Ingredients
1 tbsp oil
500g leeks, trimmed, washed and sliced
300g pearled spelt
150ml white wine
500ml vegetable stock
75g hazelnuts, roughly chopped
100g garlic & herb soft cheese
2 tbsp chopped chives
For a Vegan Option: Swap garlic and herb soft cheese with vegan cheese
Instructions
Heat the oil in a large frying pan and fry the leeks for 3 minutes until softened.
Add the spelt and coat in the oil, stir in the wine and cook until reduced by half. Gradually add in the stock, a little at a time and cook gently, covered for 20 minutes until just tender and the liquid has been absorbed.
Stir in the nuts and soft cheese and heat through. Sprinkle in the chives and season to taste.