Leek & Potato Boulangere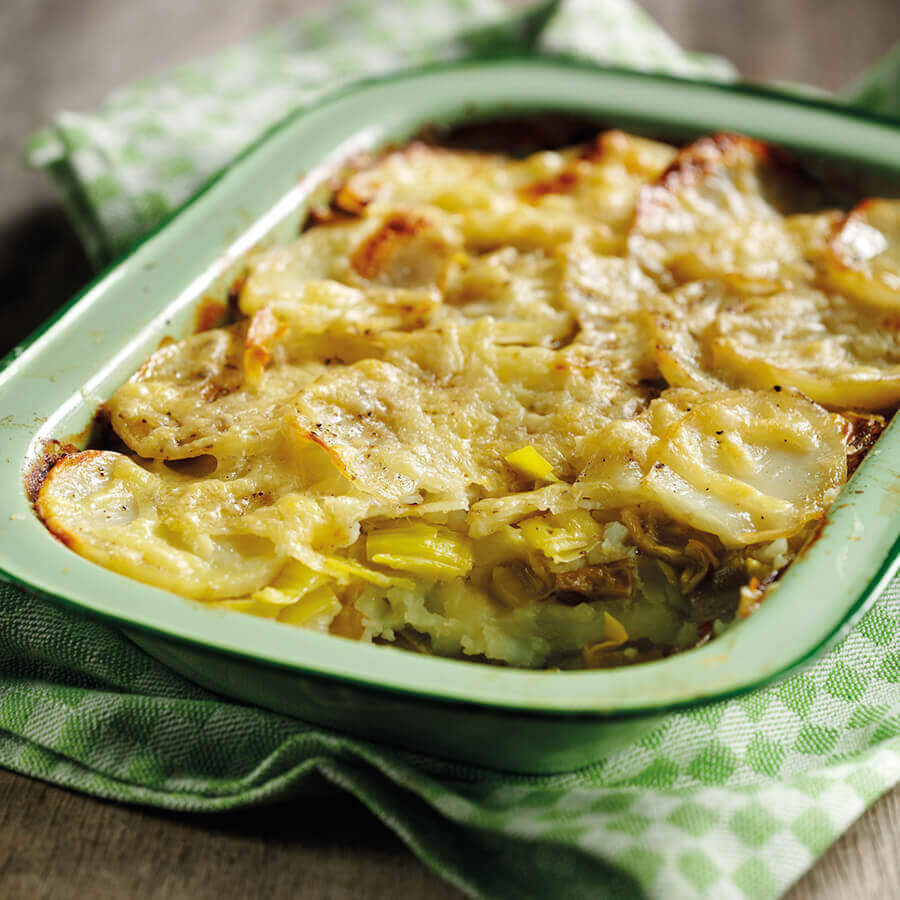 Nutrition Info
(Per Serving)
0.6g (of which Saturated Fat)
Ingredients
1 tbsp olive oil
3 leeks, trimmed, washed and sliced

2 cloves garlic, finely chopped
800g Charlotte or Maris Piper potatoes, thinly sliced
300ml vegetable stock
Instructions
Preheat the oven to 200°C, gas mark 6.
Heat the oil in a large frying pan and fry the leeks and garlic for 5 minutes.
Grease an ovenproof casserole dish, place 1/3 of the potatoes on the base, top with half the leek mixture, repeat the layers finishing with potatoes.
Pour over the stock and season. Lay a circle of baking parchment over the potatoes, cover with a lid and bake for 35 minutes.
Remove the lid and parchment and cook for a further 15 minutes until potatoes are tender and golden on top.