Leek, Feta & Filo Roulade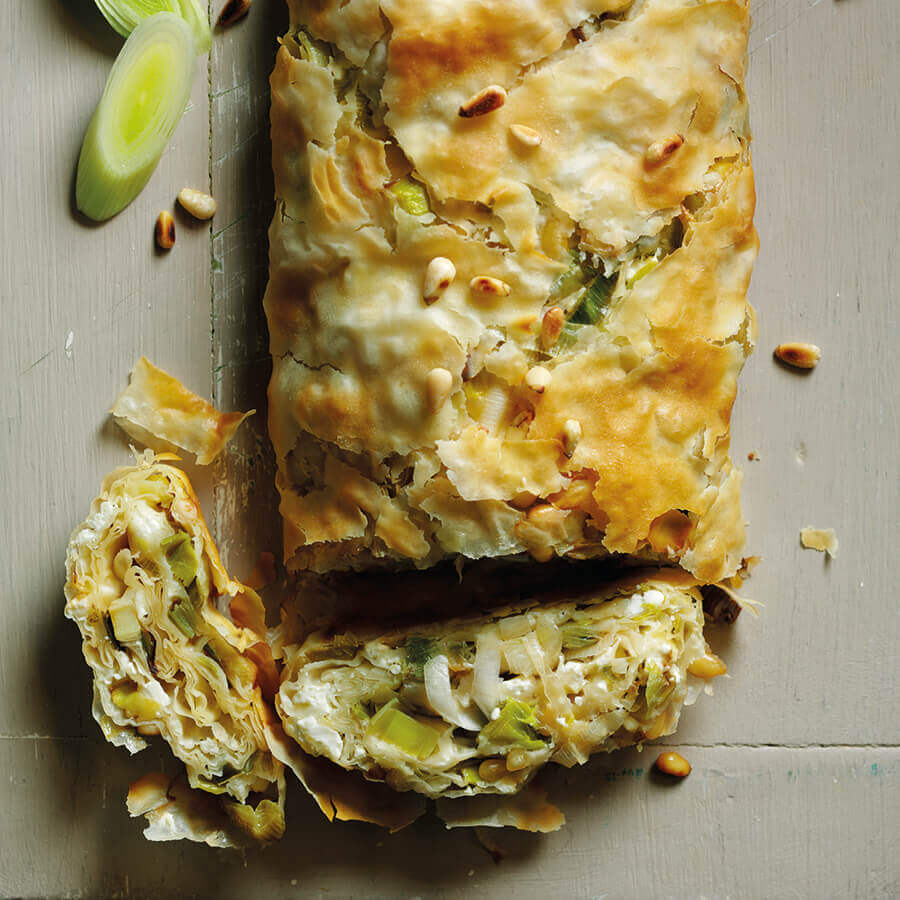 Nutrition Info
(Per Serving)
15g (of which Saturated Fat)
Ingredients
1 tbsp olive oil
500g leeks, trimmed, washed and thinly sliced
1 clove garlic, chopped
50g pine nuts
270g Jus-Rol Filo Pastry
50g butter, melted
200g feta, crumbled
Instructions
Preheat the oven to 200°C, gas mark 6.
Heat the oil in a large frying pan and fry the leeks, garlic and pine nuts for 4-5 minutes until softened, season.
Brush 2 sheets of filo pastry with butter and lay on top of each other. Sprinkle over 1/2 the leeks and half the cheese making sure it goes right up to the edges.
Brush another 2 sheets of pastry with butter and lay on top of the leeks. Sprinkle over the remaining leeks and cheese and top with the remaining 2 sheets of pastry brushed with butter.
Gently roll up from the short side and place on a baking tray. Brush with butter and bake for 15-17 minutes until golden.