Cavolo Nero Fish Pie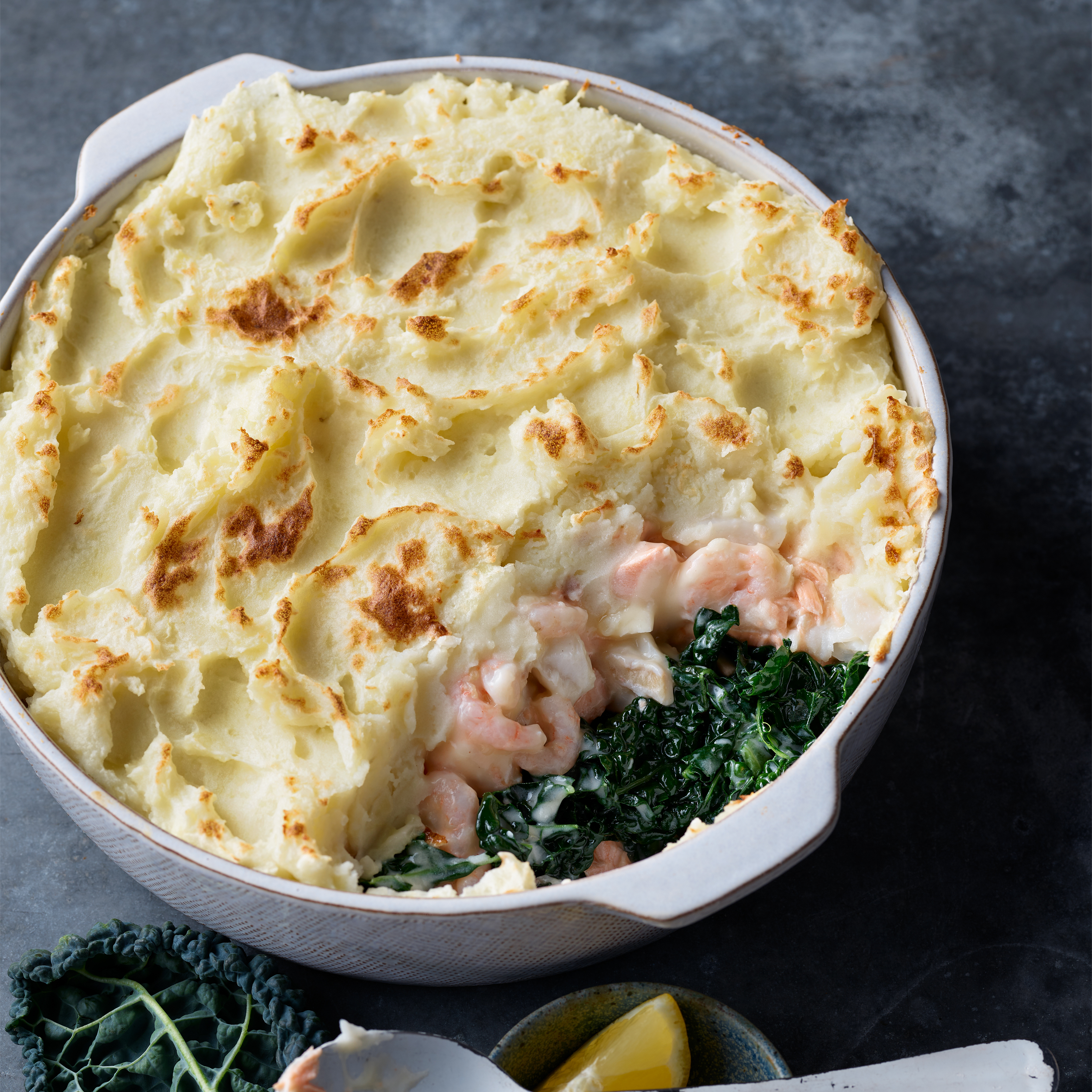 Nutrition Info
(Per Serving)
7g (of which Saturated Fat)
Ingredients
200g cavolo nero, shredded
300g salmon fillets, diced
250g cod fillets, diced, defrosted
350g prepared cheese sauce
200g cooked, peeled prawns, defrosted
750g hot mashed potato
Instructions
Steam the cavolo nero for 5 minutes, then transfer to the base of a heatproof serving dish.
Meanwhile, cook the fish in simmering water for 4 minutes and drain.
Heat up the cheese sauce and add the fish and prawns, then cook for 1 minute to heat through.
Pour over the cavolo nero and top with mashed potato.
Place under a preheated grill for 1-2 minutes until golden and serve.