We all know eating vegetables is good for us – and cavolo nero is no exception – in fact it's often referred to as a super green (super healthy, super tasty, super versatile!) But do you know exactly what nutrients in particular you will find in a bag of cavolo nero?
Well, like it's 'Italian' cousin kale, cavolo nero is a good source of lutein, as well as vitamins K, A and C. Lutein can help with eye health, whilst vitamin K plays a role in maintaining normal bones, and vitamins A and C help the immune system to function normally.
Cavolo nero is also a significant source of the B vitamins like folic acid, which is important during pregnancy. This leafy green veg is also a source of fibre and calcium, as well as containing manganese, copper, iron and many other elements. See, you can see why we think it's so super!
With all those important nutrients from just one bag of cavolo nero, it's no surprise that this brilliant brassica can play an important part in a healthy balanced diet, as well as being a tasty and easy way to enjoy one of your five-a-day. From adding to soups, salads, stir-fries and even smoothies, the list of ways to enjoy cavolo nero is almost endless!
Why not try one of the tasty ideas below, which can all be rustled up with a 200g bag of cavolo nero.
Stir Fried Cavolo Nero with Pancetta & Peppers
Perfect for a light lunch or side salad, this dish is packed full of delicious veggies and can be ready on the table in just 10 minutes!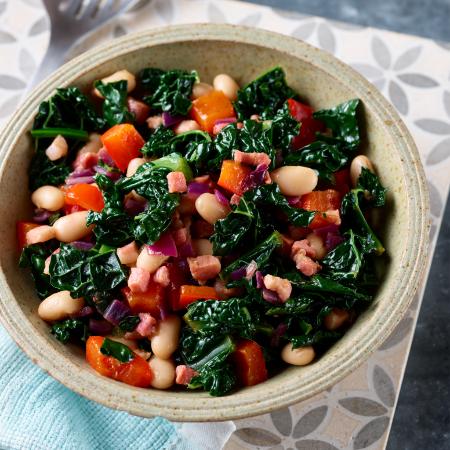 Chicken, Noodle & Cavolo Nero Soup
This recipe is great for using up leftover roast chicken, but ham hock or prawns can also be used instead.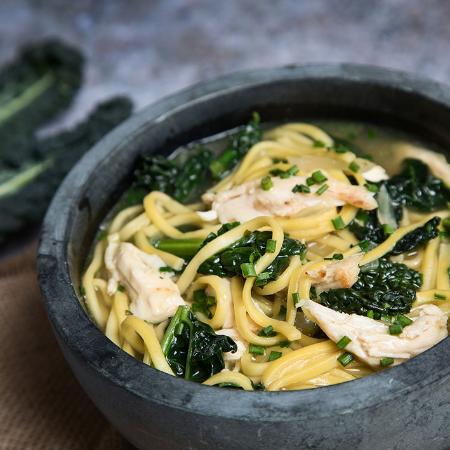 Quinoa, Turkey & Cavolo Nero Salad
This satisfying salad actually uses two 200g bags of cavolo nero for 4 people so if cooking for two simply halve the quantities.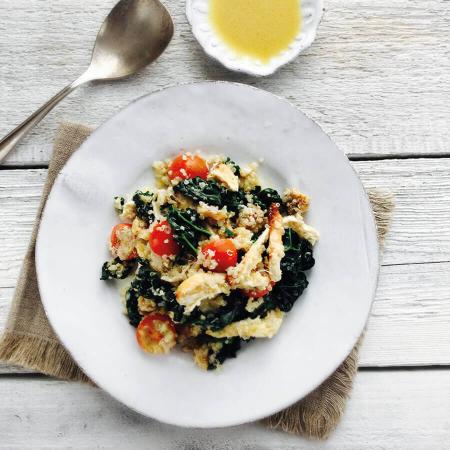 For more inspiration and ways to use your bag of cavolo nero, take a look at our Recipe page here: https://www.discovergreatveg.co.uk/our-recipes