From scrumptious starters to mouth-watering mains, we've rounded up our festive favourites in our Guide to Christmas. They are all quick to prepare so you'll have more time to relax and enjoy this special time of year. Choose from a classic British starter with an Italian twist, a traditional roasted gammon with a tangy sauce, sage, onion and sausage stuffing balls or chocolate brownies with cranberries and cavolo nero for a sweet treat that's a bit different.

Cavolo Nero Cranberry & Prawn Cocktail
A spoonful of cranberry sauce transforms this classic into a festive treat. Swap lettuce for cavolo nero or kale to give it a vibrant colour and a great flavour. It's the perfect no-fuss starter for Christmas day and is ready in just 10 minutes.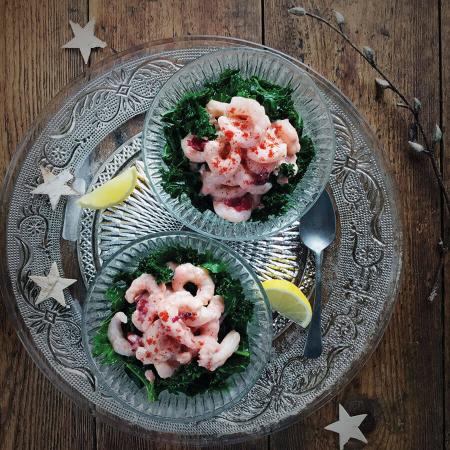 Spiced Gammon with Citrus Cavolo Nero Sauce

Glazed with honey, mustard and mixed spice, this gammon makes the perfect centrepiece of a buffet for Boxing Day. Serve hot or cold with the tangy sauce and a selection of your favourite salads.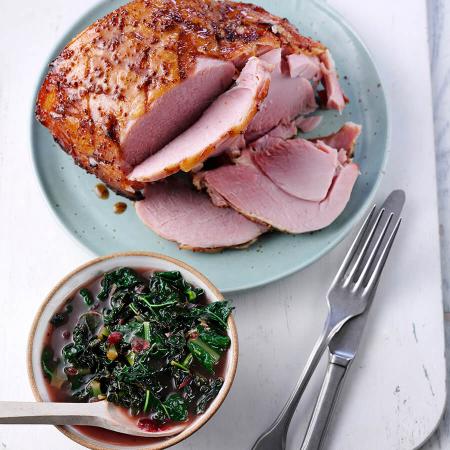 Cavolo Nero & Sausagemeat Stuffing
Sage and onion stuffing is a traditional accompaniment to turkey and this year, we've added chopped cavolo nero and sausagemeat to this easy stuffing recipe to make this favourite even better! To get ahead, prepare the stuffing balls in advance and pop them in the fridge until you're ready to bake.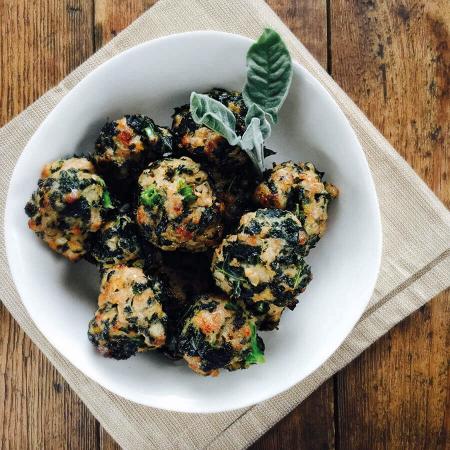 Festive Fruity Cavolo Nero Stuffing
We've put a twist on a Christmas Dinner classic! Try this delicious Festive Fruity Cavolo Nero stuffing balls with apples, cranberries, clementines, almonds and walnuts - and of course the green of the season - cavolo nero!
Chocolate Cavolo Nero Brownies
Cavolo nero is the surprise ingredient in these moreish brownies – keep a supply for unexpected guests as an alternative to mince pies or Christmas cake.