We've rounded-up our favourite meat-free dishes to ensure your weekly menu is full of tasty veggie inspiration.
From pasta to curry to oven bakes, these recipe ideas are simple to make and all use our favourite leafy green veg - cavolo nero, kale, or spinach - for a healthy nutritious boost. For more veggie recipe ideas, head to our recipe page and click Vegetarian on the filter on the right-hand side.
Gnocchi with Cavolo Nero & Hazelnut Pesto
For a quick and easy veggie mid-week meal, this Gnocchi with cavolo nero & hazelnut pesto ticks all the boxes. This dish works well with other nuts too such as walnuts, pine nuts or almonds. The pesto is also great tossed into pasta or roasted Mediterranean vegetables.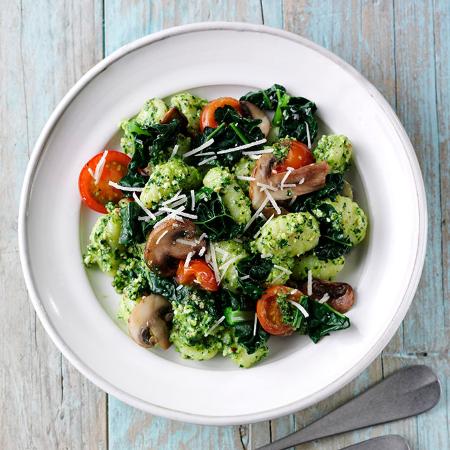 Make Curry Night meat-free with this vegetarian version with butternut squash and kale. It's super simple to make and can be ready on the table in just 20 minutes!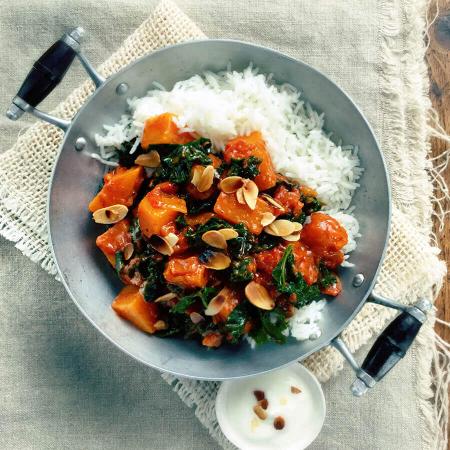 This Korean-inspired dish is packed full of flavour with tasty spinach, shiitake mushrooms, crunchy carrots all topped with a fried egg. Why not add beansprouts and sliced peppers into the mix too for a satisfying lunch or simple dinner.