Kale & Squash Curry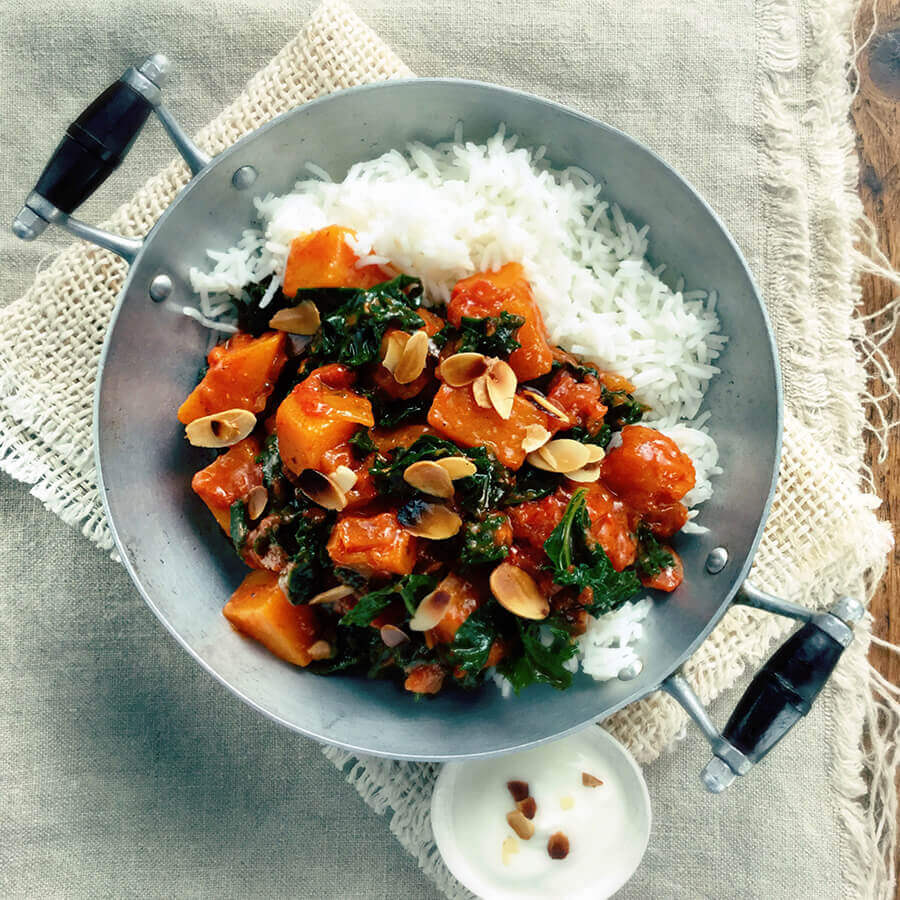 Nutrition Info
(Per Serving)
3.2g (of which Saturated Fat)
Ingredients
1 tbsp oil
1 onion, chopped

650g butternut squash, diced
400g can chopped tomatoes
420g jar Tikka Masala cooking sauce
1/2 x 500g pack kale
To serve, toasted flaked almonds
Instructions
Heat the oil in a large frying pan and fry the onion and squash for 5 minutes. Add the tomatoes and cooking sauce. Rinse the jar with 200ml water and add to the pan. Cover and simmer for 10 minutes.
Stir in the kale and cook for a further 5 minutes until the squash is tender.
Serve scattered with toasted flaked almonds with cooked basmati rice.