Roast Chicken with Braised Cavolo Nero & Leeks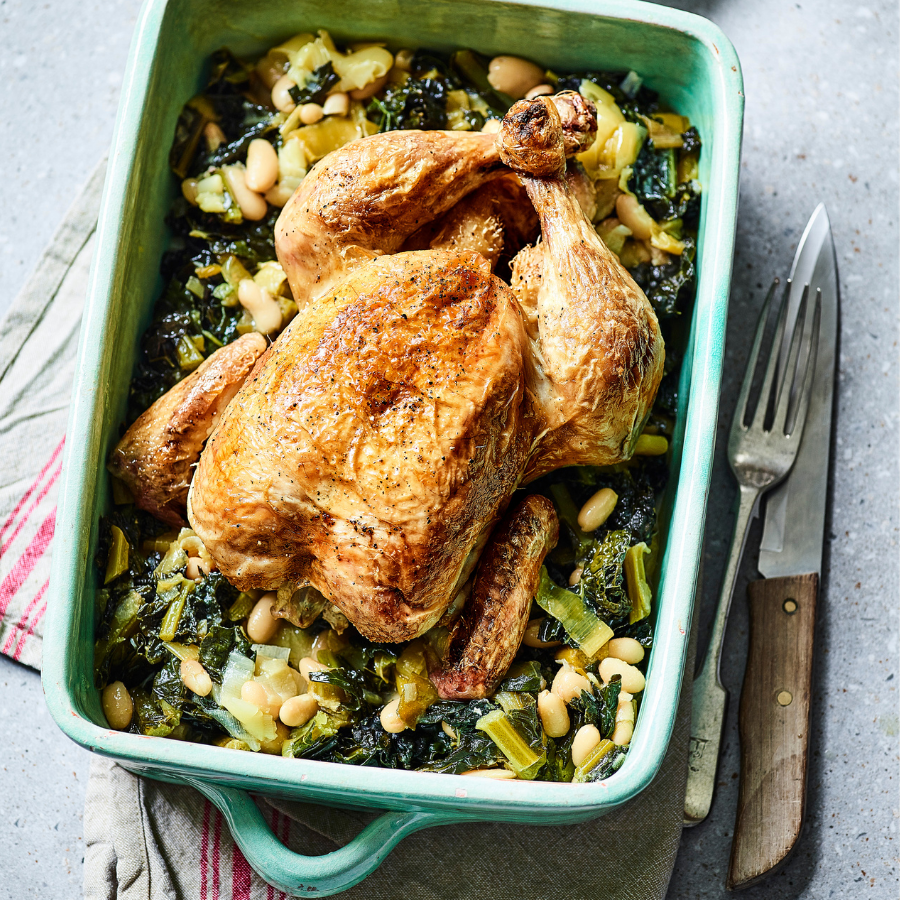 Nutrition Info
(Per Serving)
8.4g (of which Saturated Fat)
Ingredients
1 whole chicken, approx. 1.5 kg
Drizzle olive oil
2 leeks, cut into 1cm slices
200g pack thick cut cavolo nero
400g cannellini beans, drained and rinsed
300ml chicken stock
2 tsp Dijon mustard
Instructions
1. Preheat the oven to 200oC, gas mark 6.
2. Place the chicken in a large roasting tin, season and drizzle with oil. Roast for 30 minutes.
3. Remove the chicken and add the leeks, cavolo nero, beans, stock and mustard to the tin and stir well to mix. Place the chicken on top and roast for a further 1 hour or until the chicken is cooked through.