Chicken & Leek Hotpot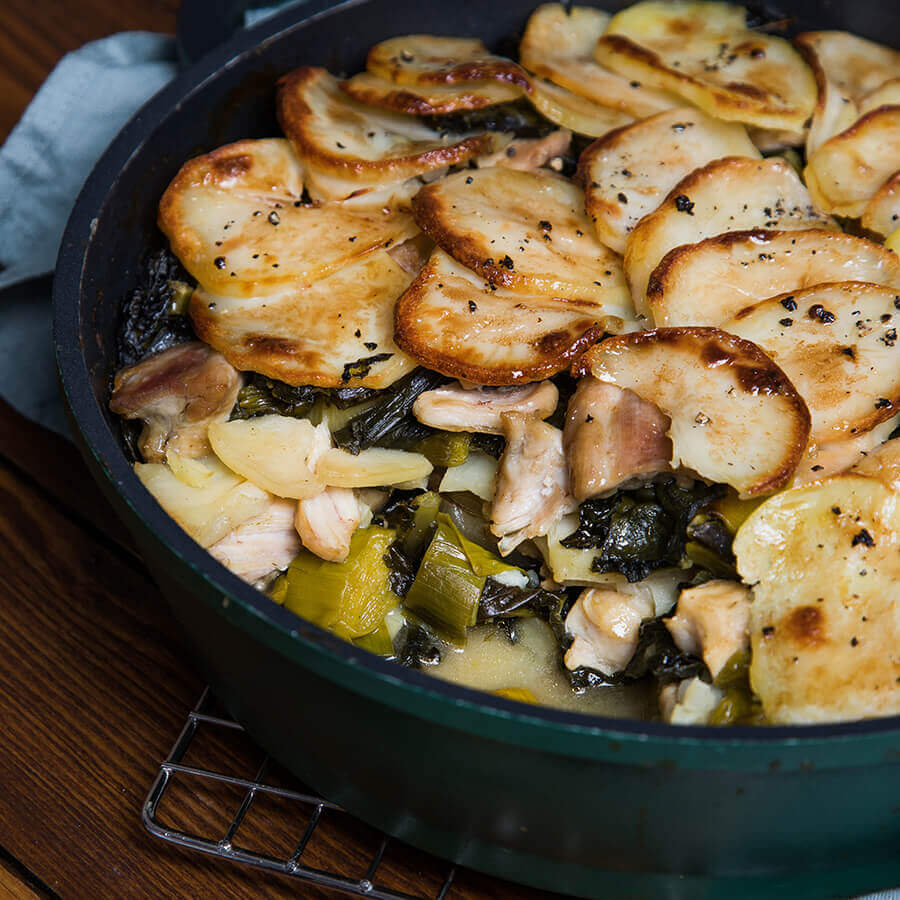 Nutrition Info
(Per Serving)
3.8g (of which Saturated Fat)
Ingredients
1 tbsp oil
6 chicken thigh fillets, diced, approx. 600g
2 leeks, thickly sliced

300ml hot chicken stock
2 tsp Dijon mustard
200g bag sliced cavolo nero
700g potatoes, thinly sliced
Knob butter, melted

Instructions
Preheat the oven to 200°C, gas mark 6. Grease a large casserole dish.
Heat the oil and fry the chicken for 3-4 minutes to brown, remove and reserve. Add the leeks to the pan and fry for 2 minutes then add the stock, mustard and Cavolo Nero and cook for 1-2 minutes. Season.
Lay 1/3 of the potatoes in the base of the casserole dish and top with half the leek mixture, then half the chicken. Repeat finishing with a layer of potatoes. Cover with a lid and bake for 1 hour.
Remove the lid and brush the potatoes with the melted butter, bake uncovered for 30 minutes until golden and crispy.