Roasted Cod on Cavolo Nero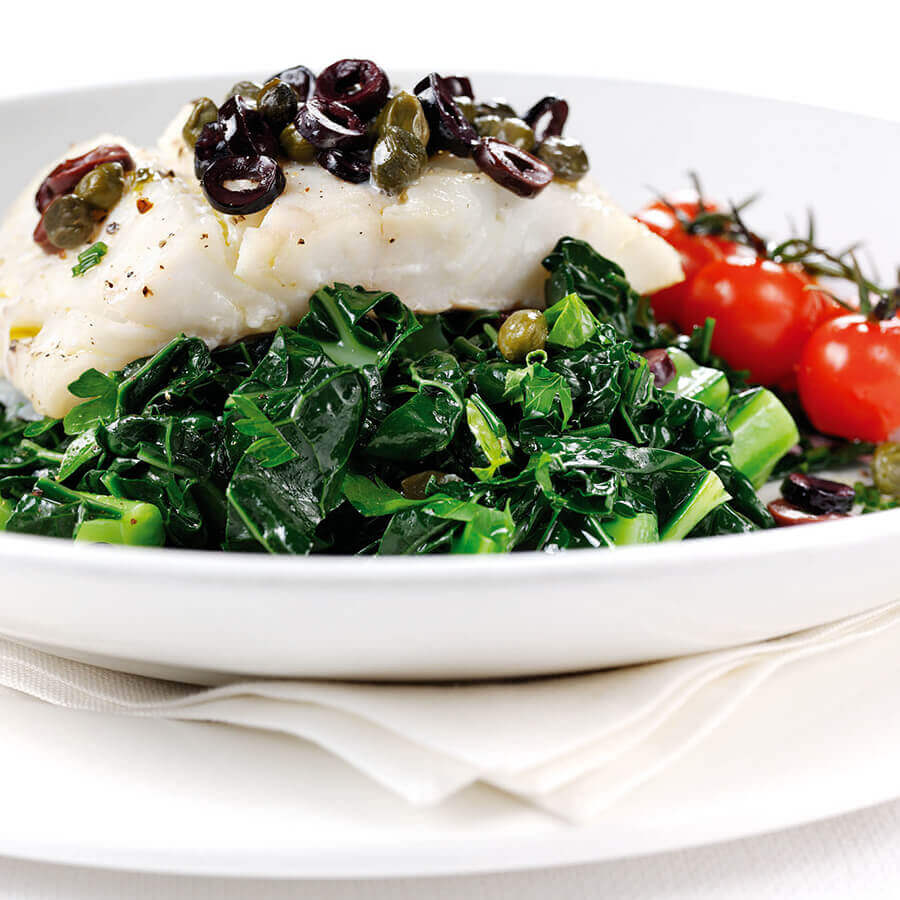 Nutrition Info
(Per Serving)
1.5g (of which Saturated Fat)
Ingredients
4 x 150g cod fillets
25g capers
25g black olives, sliced
3 tbsp extra virgin olive oil
300g vine on cherry tomatoes
400g cavolo nero, shredded
Half x 15g pack chives, chopped
Half x 20g pack parsley, chopped
Instructions
Preheat the oven to 200°C, gas mark 6.
Place the cod on a greased baking tray.
Mix together the capers, olives and oil, season and spoon over the fish.
Add the tomatoes to the baking tray. Bake for 15-20 minutes.
Meanwhile, boil the Cavolo Nero for 6-8 minutes.
Drain and return to the pan.
Stir in the herbs and the juice from the cod.
Divide the Cavolo Nero between 4 plates and top with the cod and tomatoes.