Roast Lamb with Braised Cavolo Nero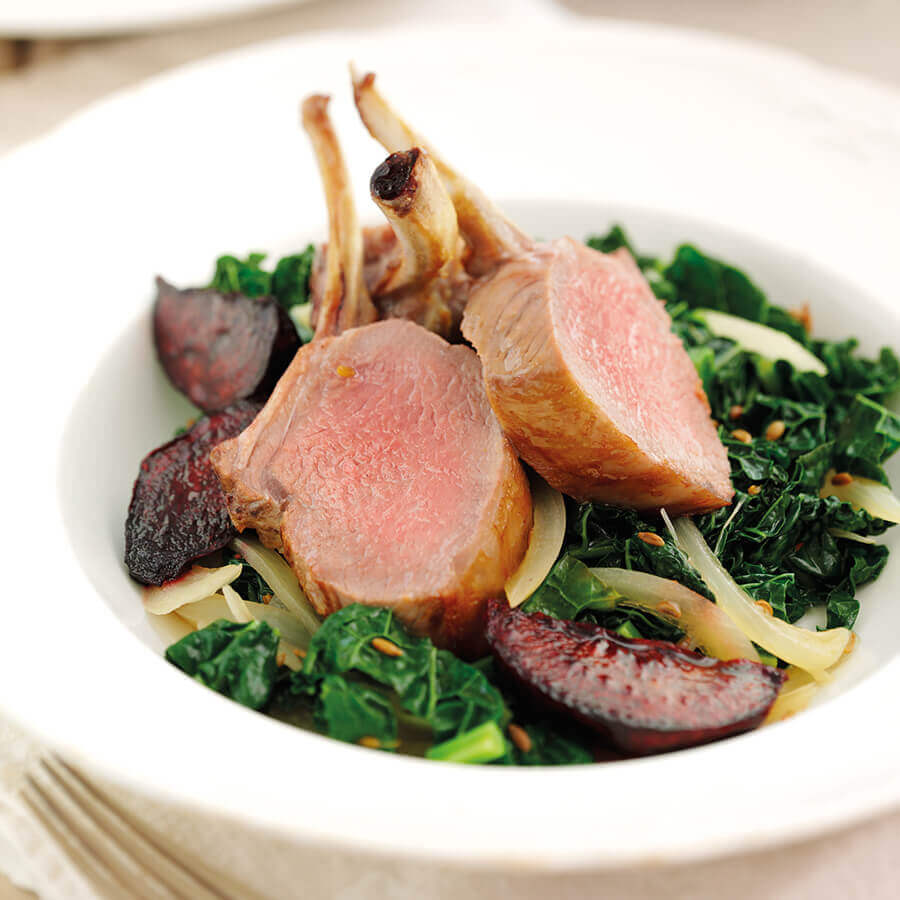 Nutrition Info
(Per Serving)
1.3g (of which Saturated Fat)
Ingredients
2 raw beetroot, peeled and cut into wedges
1 tbsp rapeseed oil
1 rack of lamb, approx
1 onion, sliced
1 tsp fennel seeds
200g pack shredded cavolo nero
150ml white wine
Instructions
Preheat the oven to 200oc, gas mark 6.
Place the beetroot in a small baking tray and coat in 1/2 the oil and season. Bake 10 minutes.
Meanwhile, heat the remaining oil in a frying pan and brown the lamb on both sides. Add to the tray with the beetroot and cook for 10 minutes for rare.
In the same frying pan, fry the onion and fennel seeds for 3-4 minutes.
Add the black kale and wine, cover and braise for 4-5 minutes.
Divide the black kale between 2 plates, top with the beetroot and then sliced lamb.
Cooks tip: Stock can be used instead of wine.