Cavolo Nero & Chickpea Falafels with Harissa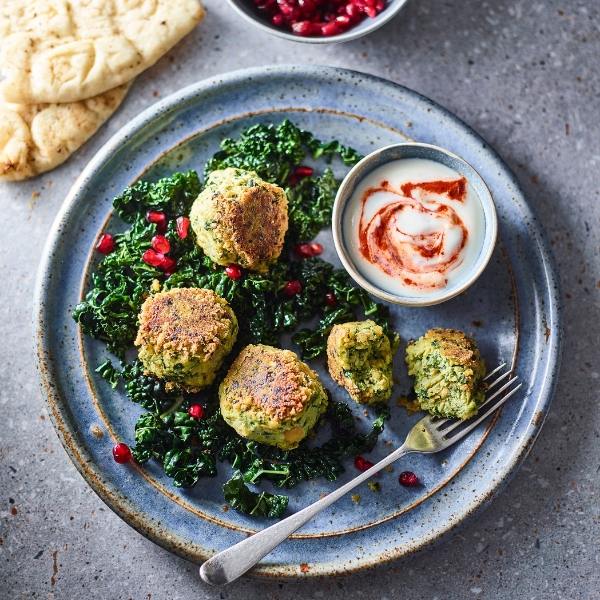 Nutrition Info
(Per Serving)
2.2g (of which Saturated Fat)
Ingredients
400g can chick peas, drained and rinsed
200g pack Cavolo Nero, thick stalks removed
1 tbsp tahini
1 clove garlic
½ tsp ground cumin
½ tsp ground coriander
2 tbsp vegetable oil
100g yogurt alternative
1 tsp harissa paste
Instructions
Place the chick peas in a food processor with the leaves from 2 stems Cavolo Nero, roughly chopped, the tahini, garlic and spices and blend to a coarse paste, season well.
Divide into 8 and roll into balls.
Heat the oil and fry the falafels for 2-3 minutes until golden, turning once half way.
Remove and add the remaining Cavolo Nero, shredded and fry for 2-3 minutes, season.
Meanwhile, mix together the yogurt and harissa.
Serve the falafels onto the Cavolo Nero and drizzle with the harissa yogurt.