Vegetable Lasagne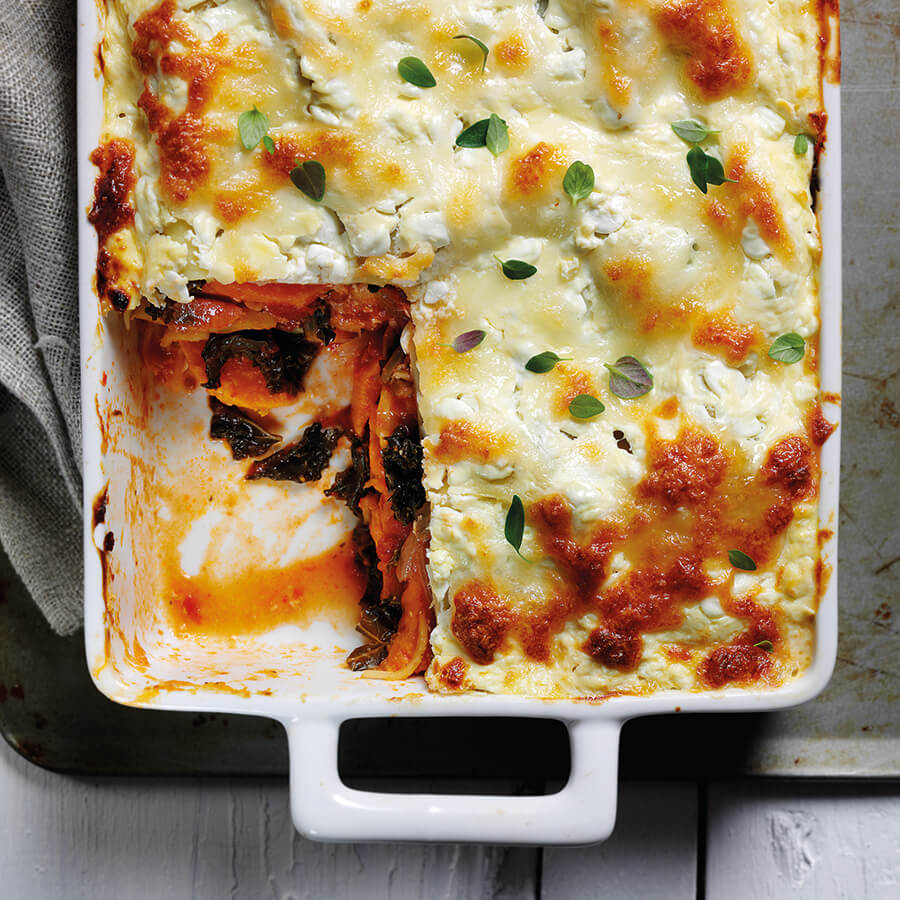 Nutrition Info
(Per Serving)
2.3g (of which Saturated Fat)
Ingredients
500g sweet potatoes, cut into 1cm slices
250g pack kale
1 tbsp oil
1 onion, sliced
400g can chopped tomatoes
175ml vegetable stock
1/2 tsp ground nutmeg
9 sheets fresh lasagne
1 medium egg, beaten
300g low fat cottage cheese
125g pack low fat mozzarella, grated
Instructions
Preheat the oven to 200°C, gas mark 6.
Cook the potatoes in a large saucepan of boiling water for 4-5 minutes, add the kale and cook for a further 3 minutes. Drain.
Meanwhile, heat the oil in a frying pan and fry the onion for 2-3 minutes, stir in the tomatoes, stock, nutmeg, potatoes and kale. Bring to the boil and season.
Spread a thin layer of kale mixture on the base of a shallow 2 litre dish, top with 3 lasagne sheets, spread over half of the remaining kale. Top with another 3 sheets lasagne. Spread over the remaining kale and then the last 3 lasagne sheets.
Mix the egg and cottage cheese together and season, spread over the lasagne and sprinkle with cheese. Bake for 30 minutes until golden and cooked throughout.