Green Veg & Feta Tabbouleh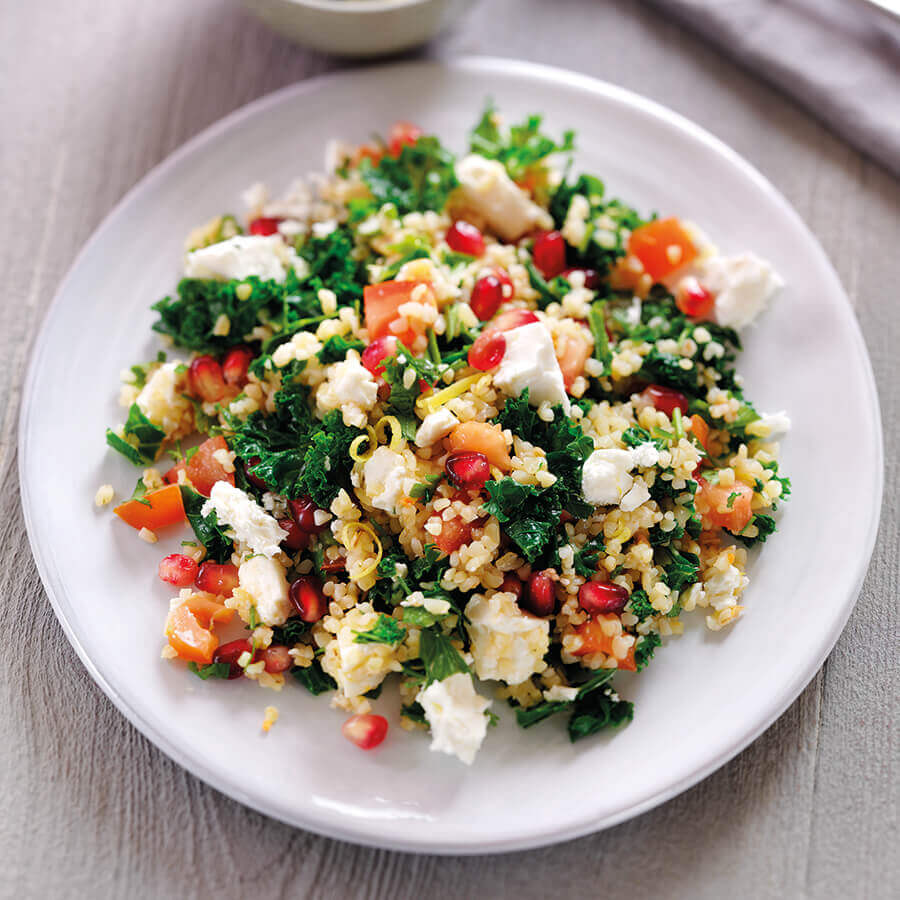 Nutrition Info
(Per Serving)
7.2g (of which Saturated Fat)
Ingredients
200g bulgar wheat
250ml chicken stock
250g pack kale (or spinach)
4 tomatoes, diced
25g pack parsley, chopped
200g pack feta, crumbled
75g pomegranate seeds
Zest and juice of 1 lemon
Instructions
Bring the bulgar wheat and stock to a simmer and cook for 2-3 minutes, covered. Remove from the heat and keep covered until cool slightly.
Meanwhile, cook the kale in boiling water for 5 minutes, drain well and roughly chop.
Mix the kale into the bulgar wheat along with the remaining ingredients and season to taste. Serve warm or chilled.
NB. Nutritional info for this recipe is based on using kale