Kale & Feta Pie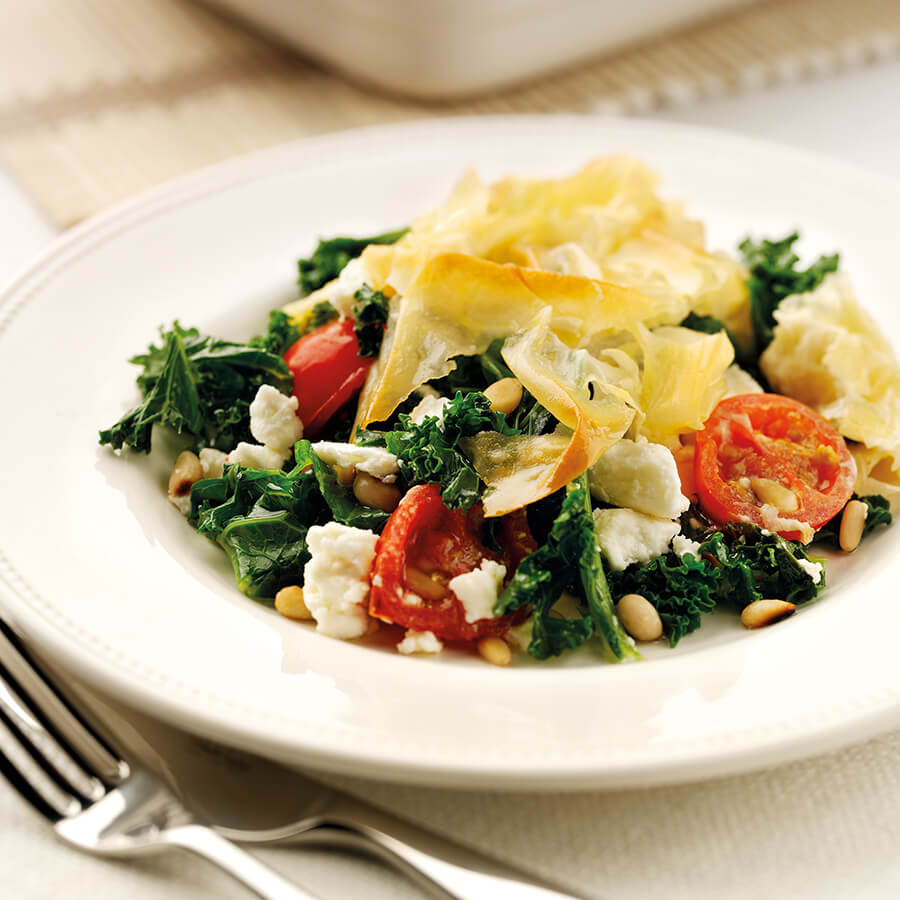 Nutrition Info
(Per Serving)
10.6g (of which Saturated Fat)
Ingredients
500g pack kale
50g pine nuts, toasted
200g packs feta, crumbled
150g cherry tomatoes, halved
1/2 tsp ground nutmeg
2-3 tbsp cold pressed rapeseed oil
270g pack Jus-Rol filo pastry
Instructions
Preheat the oven to 200°C, gas mark 6. Grease an ovenproof serving dish with oil.
Cook the kale in boiling water for 8 minutes, drain. Mix in the pine nuts, feta, tomatoes, nutmeg and seasoning.
Brush oil over 2 sheets of filo pastry and loosely place in the bottom of the dish, spoon over half the kale mixture. Repeat with 2 more sheets of filo and remaining kale.