Sourdough with Creamed Leeks and Poached Eggs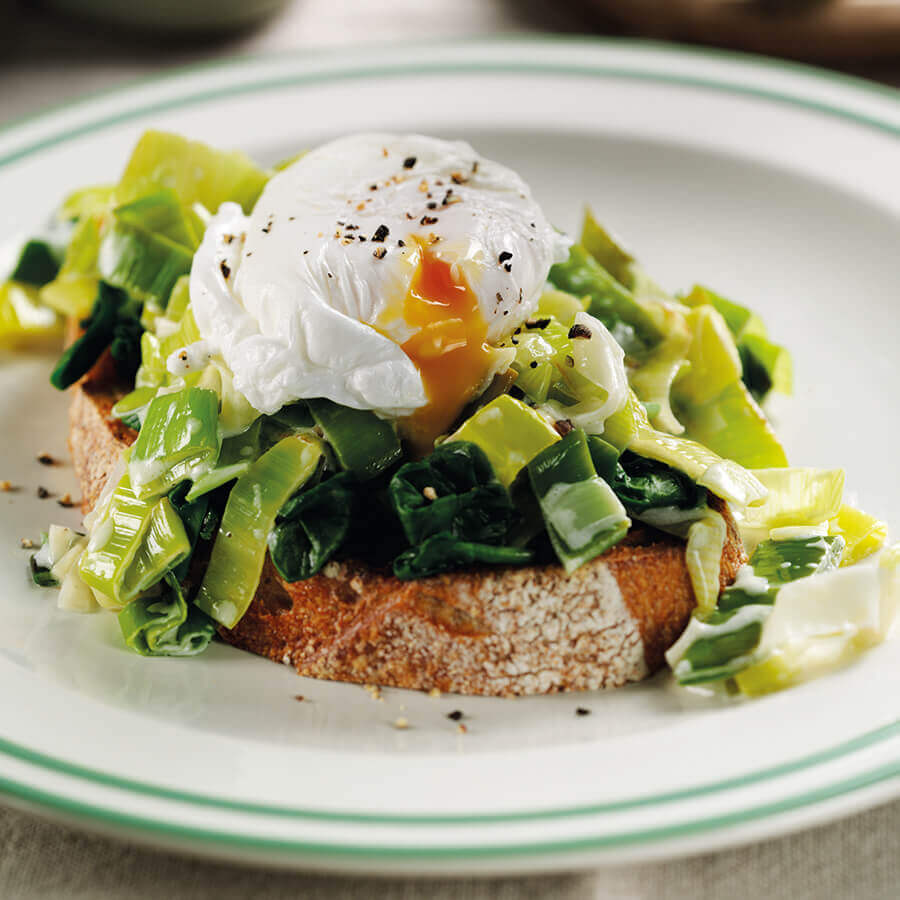 Nutrition Info
(Per Serving)
7.5g (of which Saturated Fat)
Ingredients
1 tbsp olive oil
2 leeks, trimmed, washed and sliced
100g half fat crème friache
Pinch ground nutmeg
100g spinach
2 medium eggs
2 slices sourdough bread, toasted
Instructions
Heat the oil in a frying pan and fry the leeks for 5 minutes, stir in the crème fraiche, a pinch of nutmeg and seasoning.
Place the spinach in a bowl, cover with clingfilm and microwave on high for 1-2 minutes until just wilted.
Poach the eggs in boiling water for 2-3 minutes according to taste.
Place the spinach on the toast, spoon over the creamed leeks and top with the poached eggs. Season with black pepper and serve.