Slow Roasted Pork With Braised Leeks & Kale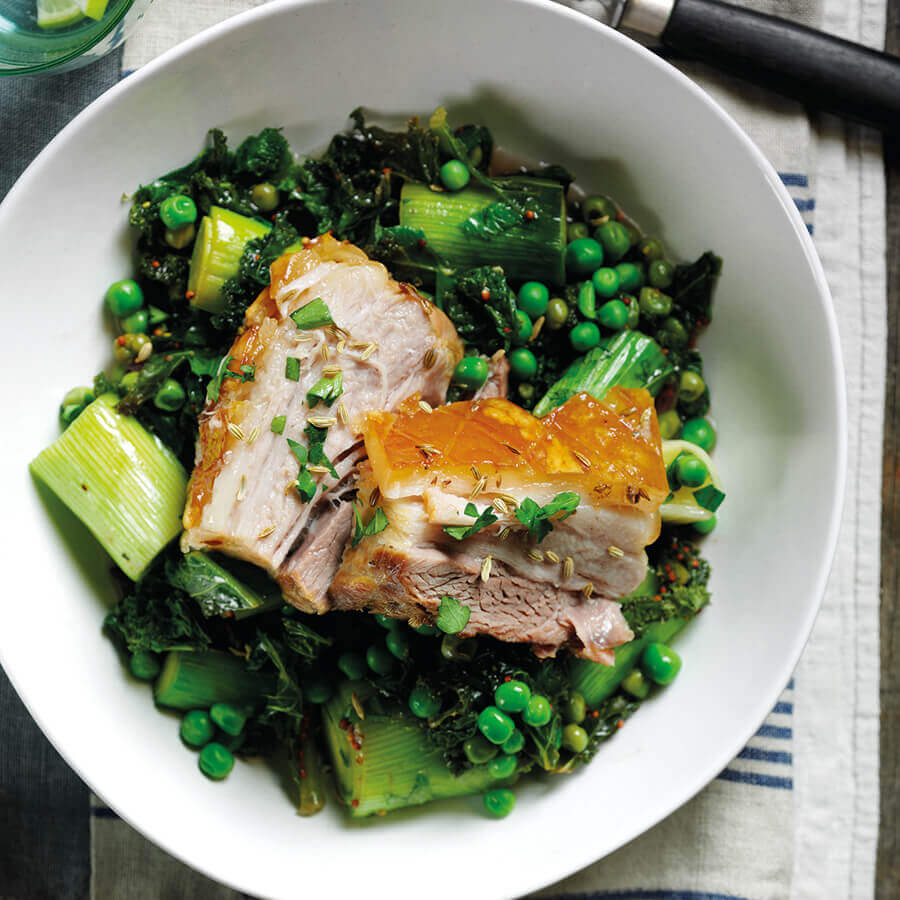 Nutrition Info
(Per Serving)
18g (of which Saturated Fat)
Ingredients
500g pack belly pork joint
1 tsp fennel seeds
500ml chicken stock
300g leeks, cut into 3cm pieces
50g kale
50g frozen peas
1 tbsp cranberry sauce
1 tsp wholegrain mustard
25g parsley, roughly chopped
Instructions
Preheat the oven to 200°C, gas mark 6.
Season the pork and sprinkle over the fennel seeds, place in a small roasting tin with 250ml stock. Roast for 15 minutes. Reduce the oven temperature to 150°C, gas mark 2 and continue to cook for 2 hours until tender.
Meanwhile, place the leeks, kale and peas in a large frying pan and pour over the remaining stock, cranberry sauce, some of the chopped parsley and mustard. Cover and simmer for 5 minutes.
Cut the pork in half and serve with the braised leeks and kale. Garnish with the remaining parsley.