Seared Beef with Kale & Beetroot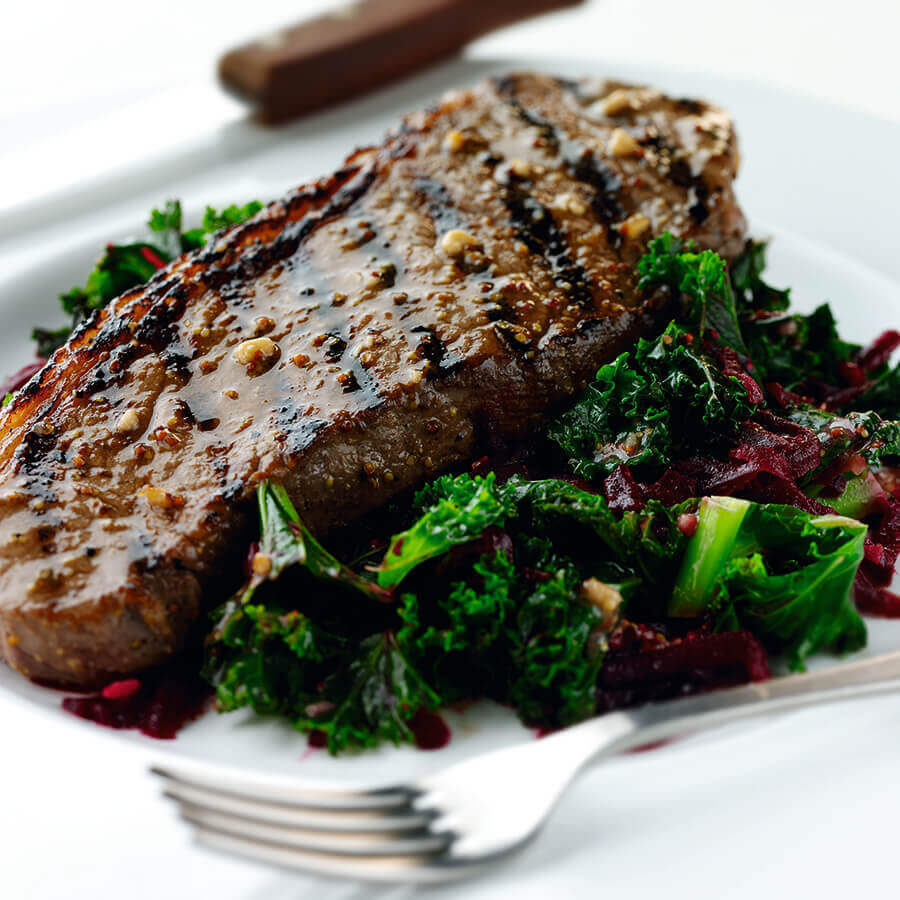 Nutrition Info
(Per Serving)
4g (of which Saturated Fat)
Ingredients
3 tsp horseradish sauce
2 tsp wholegrain mustard
1 tsp honey
2 tbsp Worcestershire sauce
2 sirloin steaks (400g)
200g shredded kale
2 cooked beetroot, coarsely grated
Instructions
Mix together 1 tsp horseradish sauce, 1 tsp mustard, the honey and 1 tbsp Worcestershire sauce and pour over the steaks and leave to marinade for 30 minutes.
Remove from the marinades and griddle for 2-3 minutes on each side.
Meanwhile, steam the kale for 4 minutes.
Mix the remaining horseradish sauce, mustard and Worcestershire sauce in a large frying pan and add the kale and beetroot, stir well to combine.
Divide the kale mixture between 2 plates and top with the steaks.