Quinoa Veg Bowl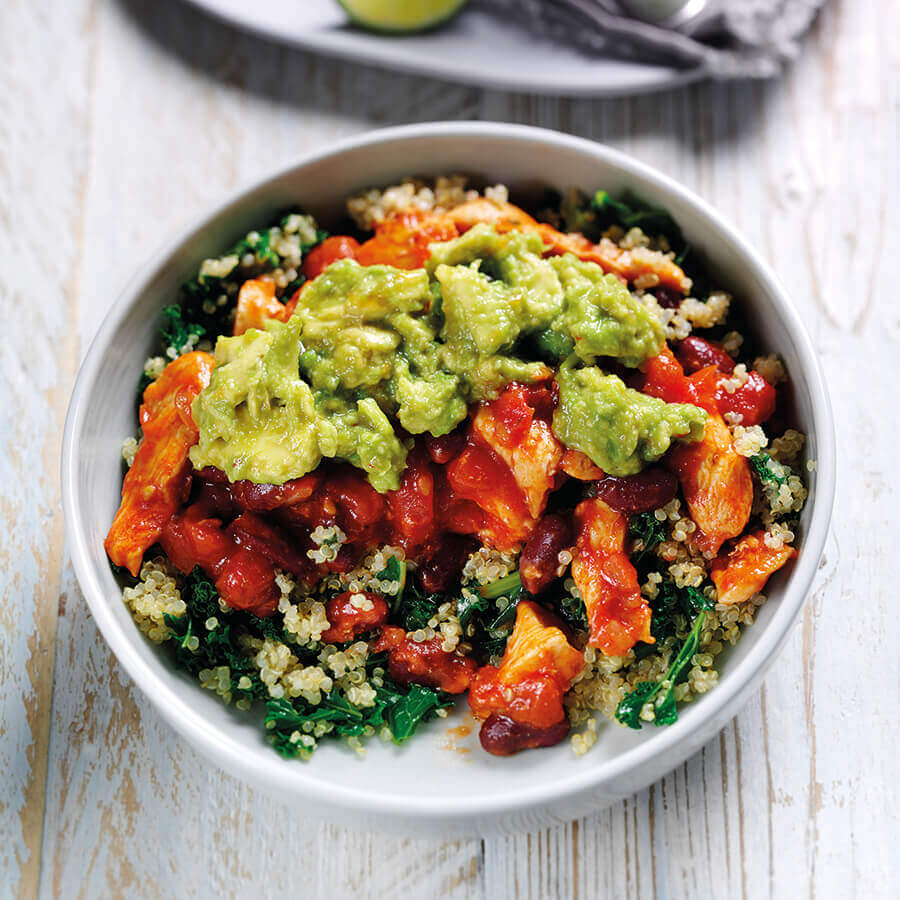 Nutrition Info
(Per Serving)
3.8g (of which Saturated Fat)
Ingredients
175g quinoa
250g pack kale (or use 250g pack spinach)
1 tbsp oil
300g chicken breast, thinly sliced
1 tsp mild chilli powder
400g can kidney beans
200g pack fresh tomato salsa
227g can chopped tomatoes
2 ripe avocados
1 tbsp chilli sauce
1 lime
Instructions
Cook the quinoa in stock for 15 minutes, drain off any excess liquid. Meanwhile, cook the kale in boiling water for 5 minutes, drain and stir into the quinoa and season. Place in the base of a heatproof serving bowl.
Meanwhile, heat the oil and fry the chicken and chilli powder for 5-6 minutes, add the kidney beans, salsa and tomatoes and cook for 1 minute or until the chicken is cooked throughout. Spoon on top of the quinoa.
Mash the avocado with the chilli sauce and juice of half the lime, season and spoon over the chicken. Serve with the remaining half lime cut into wedges.
NB. Nutritional info for this recipe is based on using kale