Kale Sweet Potato & Sardine Bake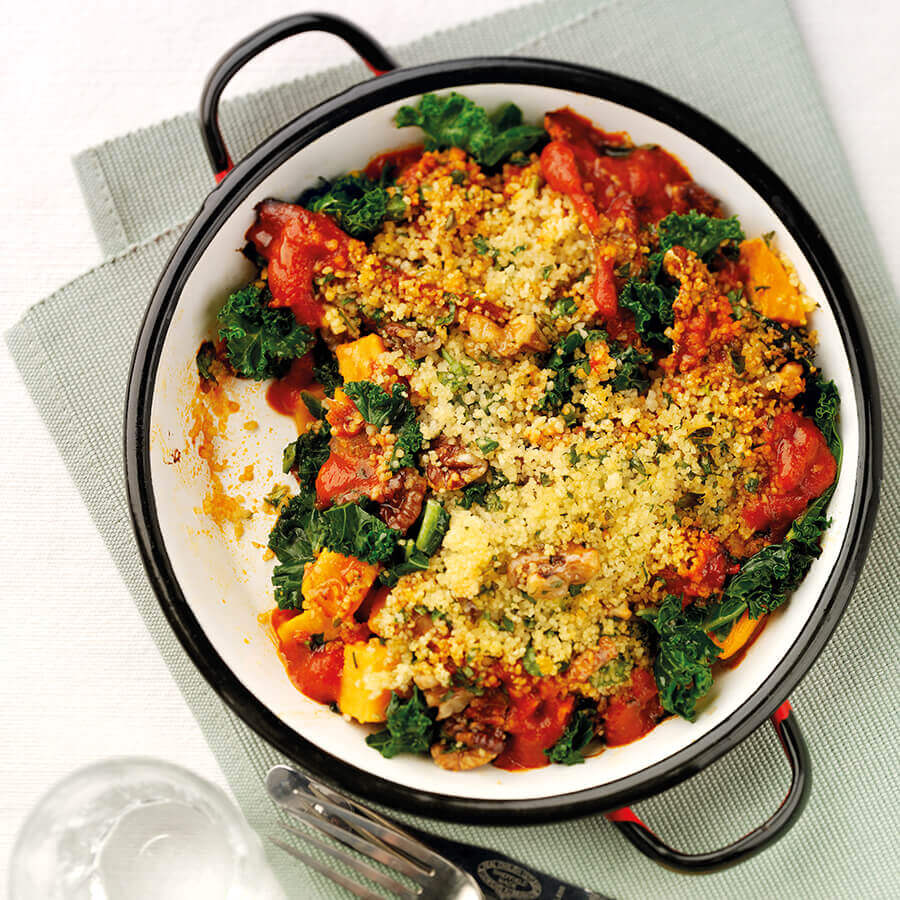 Nutrition Info
(Per Serving)
3.9g (of which Saturated Fat)
Ingredients
200g pack kale
200g sweet potatoes, diced
50g couscous
2 x 95g can Sardines in tomato sauce
25g walnut pieces
2 tbsp chopped parsley
Instructions
Preheat the oven to 200°C, gas mark 6.
Cook the kale and sweet potatoes in boiling water for 8 minutes until tender, drain and transfer to an ovenproof dish.
Meanwhile, place couscous in a small bowl and pour over 100ml boiling water, cover and leave for 5 minutes.
Top the kale with the sardines and sauce. Fluff the couscous with a fork and stir in the walnuts, parsley and seasoning. Sprinkle over the sardines and bake for 15 minutes.