Kale Risotto with Parmesan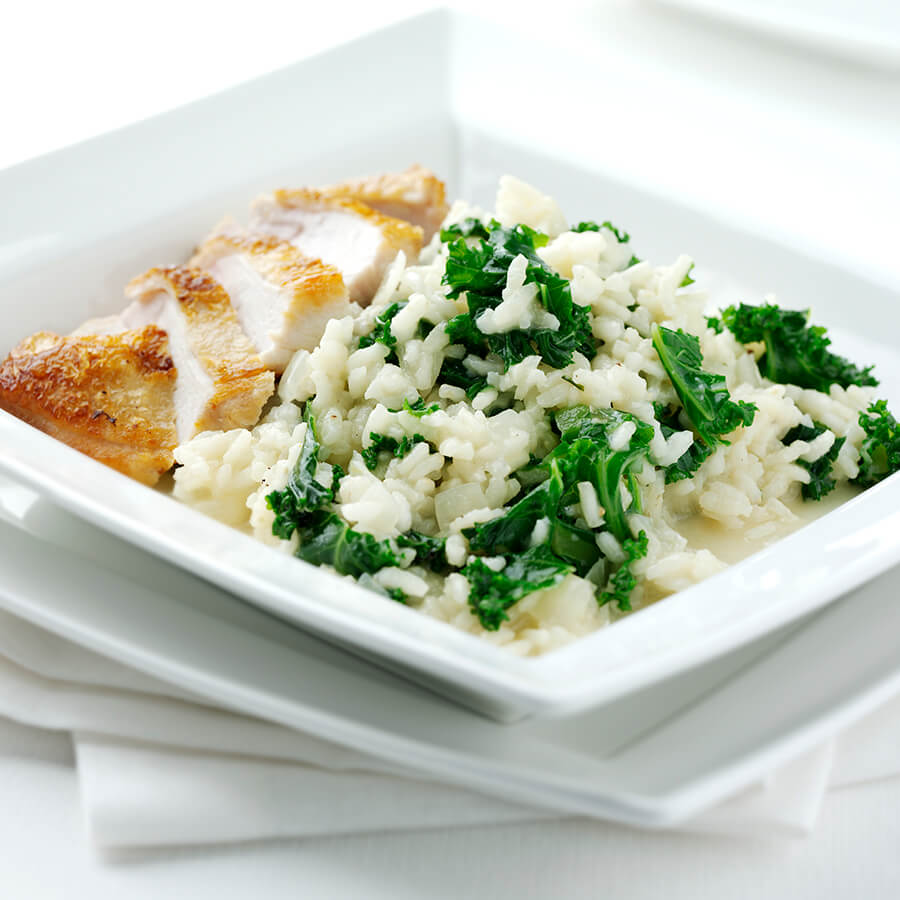 Nutrition Info
(Per Serving)
3g (of which Saturated Fat)
Ingredients
1 tbsp oil
1 onion, chopped
350g risotto rice
4 tbsp white wine
1 litre chicken or vegetable stock
200g shredded kale
50g Parmesan cheese, grated
Instructions
Heat the oil in a large frying pan and fry the onion for 2-3 minutes.
Add the rice and fry for 1 minute. Add the wine and reduce by half.
Gradually add the stock a little at a time until the rice is tender and the liquid has been absorbed, which will take about 20-25 minutes.
Meanwhile, steam the kale for 5 minutes and add to the risotto with the Parmesan. Stir well and serve with roasted chicken.