Kale, Gorgonzola and Pear Salad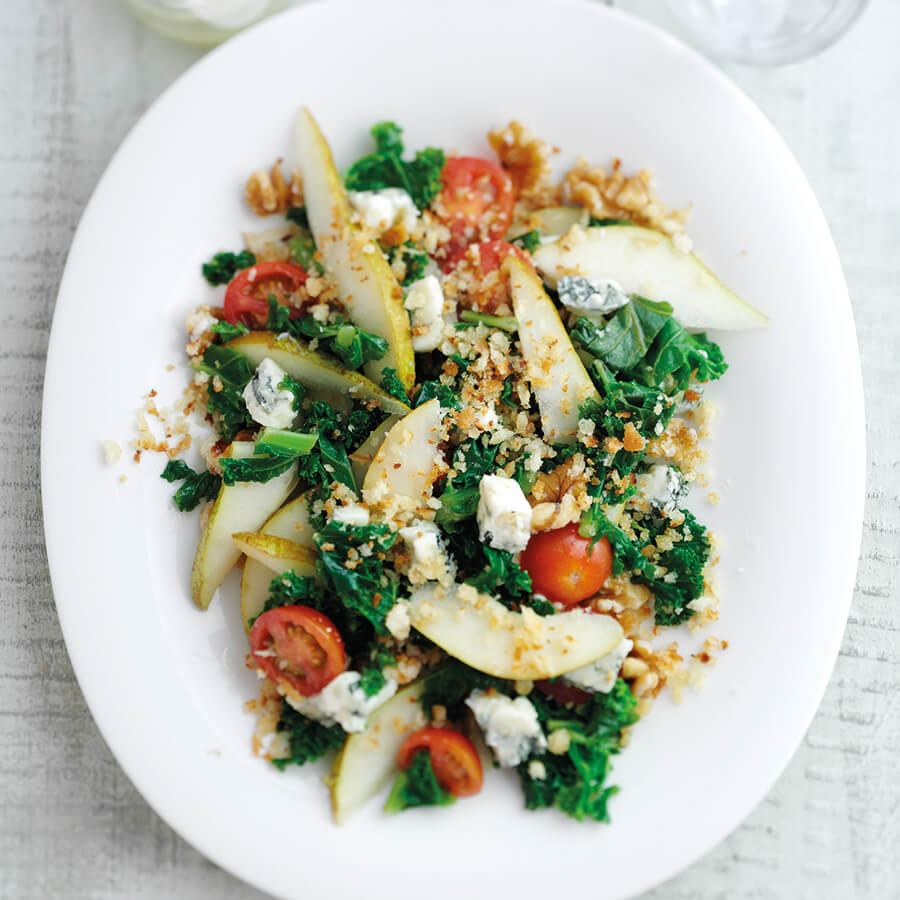 Nutrition Info
(Per Serving)
8.3g (of which Saturated Fat)
Ingredients
200g pack shredded kale
200g cherry tomatoes, halved
50g walnut pieces
1 ripe pear, cored and sliced
50g gorgonzola, diced
2 tbsp walnut oil
1 tbsp white wine vinegar
25g fresh breadcrumbs
Instructions
Steam the kale for 4 minutes, cool slightly.
Mix in the tomatoes, walnuts, pear and Gorgonzola.
Whisk together 1 tbsp oil and vinegar, season and toss into the salad.
Heat the remaining oil and fry the breadcrumbs for 1-2 minutes until golden and crispy.
Divide the salad between 2 places and sprinkle with breadcrumbs.