Grilled Seabass with Oriental Style Leeks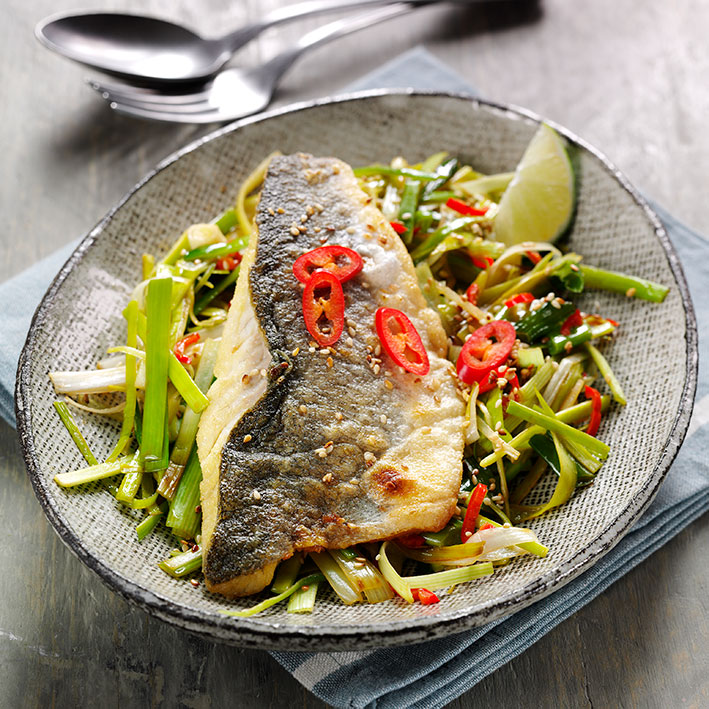 Nutrition Info
(Per Serving)
3g (of which Saturated Fat)
Ingredients
2 seabass fillets
2 tsp toasted sesame oil
250g leeks, shredded
2cm piece root ginger, grated
4 spring onions, sliced
1 red chilli, deseeded and sliced
1 tbsp light soy sauce
2 tsp sesame seeds, toasted
Instructions
Place the seabass fillets, flesh side down on a grill pan and place under a preheated grill for 3 minutes each side.
Meanwhile, heat the oil in a frying pan and fry the leeks, ginger, onions and chilli for 5 minutes, add the soy and sesame seeds.
Serve the fish on top of the Oriental leeks.