Griddled Beef, Potato & Leek Salad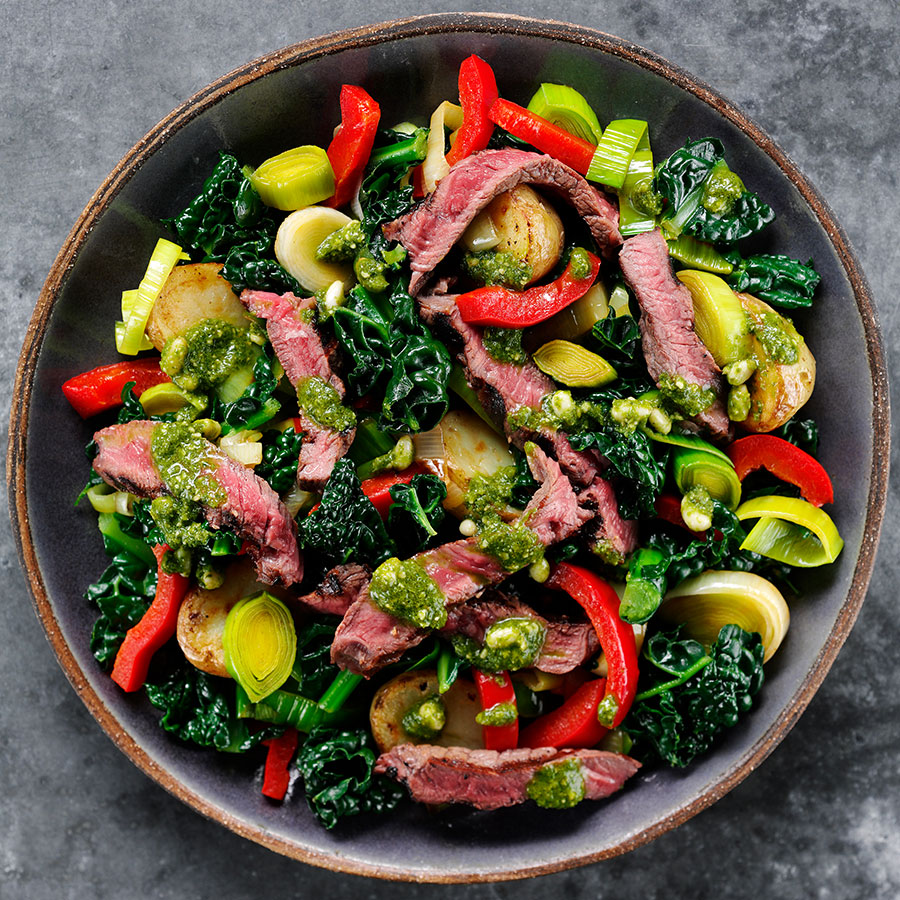 Nutrition Info
(Per Serving)
4g (of which Saturated Fat)
Ingredients
300g baby new potatoes, halved diagonally
100g sliced Cavolo Nero
2 tbsp olive oil
1 red pepper, sliced
2 Leeks, sliced
400g rump steak, fat removed
3 tbsp pesto
1 tbsp white wine vinegar
Instructions
Cook the potatoes in a large saucepan of boiling water for 12-14 minutes or until just tender, remove with a slotted spoon and drain well. Then add the cavolo nero to the pan and cook for 3 minutes, drain well and set aside.
Heat the oil in a large frying pan and fry the potatoes, cut side down for 3 minutes until golden, add the pepper and leeks and fry for 5 minutes. Stir in the cavolo nero and season.
Meanwhile, brush the steak with a little oil and season. Heat a griddle pan and griddle for 3 minutes, turning half way through for medium rare, remove and set aside to rest before slicing.
Mix the pesto with the vinegar. Spread the leek mixture on a serving platter, top with the steak and drizzle over the pesto dressing to serve.