Fish & Kale Creole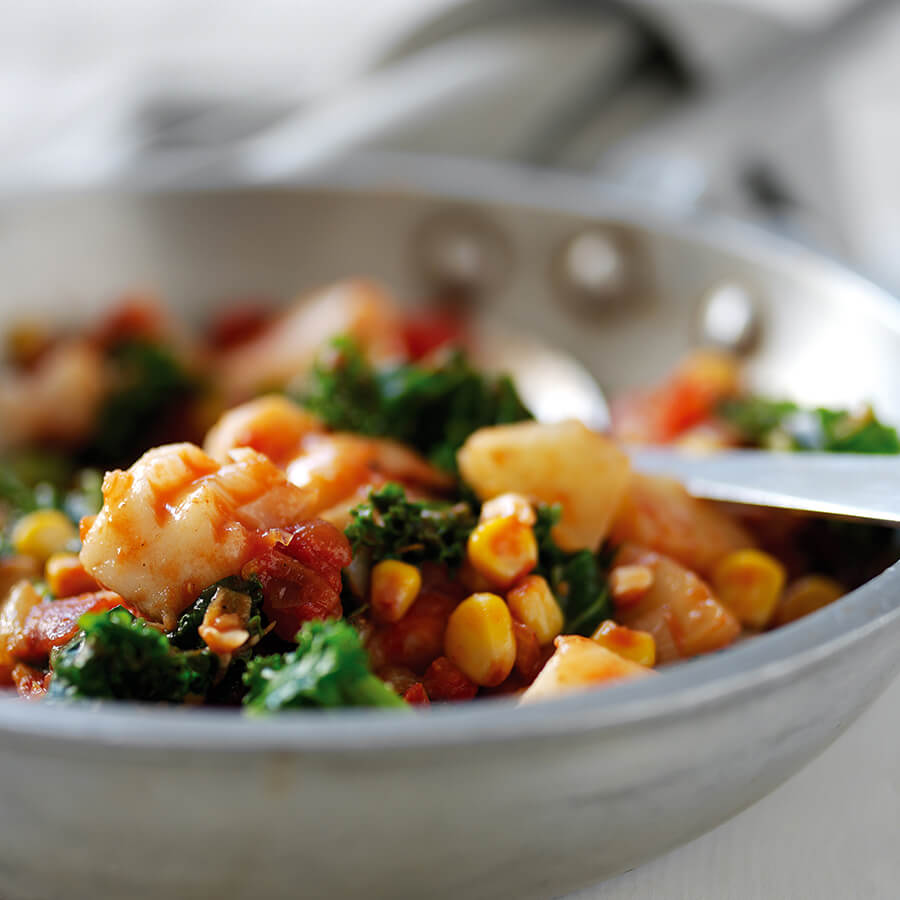 Nutrition Info
(Per Serving)
0.6g (of which Saturated Fat)
Ingredients
200g bag ready prepared kale
1 tbsp oil
1 onion, chopped
1 tbsp Cajun seasoning
195g can sweetcorn, drained
400g can chopped tomatoes
400g cod, cut into large chunks
227g can pineapple slices in natural juice, cut into chunks
Instructions
Cook the kale in boiling for water for 5 minutes.
Heat the oil in a large saucepan and fry the onion for 5 minutes.
Add the Cajun seasoning and sweetcorn for 1 minute.
Add the tomatoes, kale and 150ml water, cover and simmer for 5 minutes.
Add the cod and pineapple simmer for a further 5 minutes until cooked through.
Serve with mashed potato.