Festive Fruity Cavolo Nero Stuffing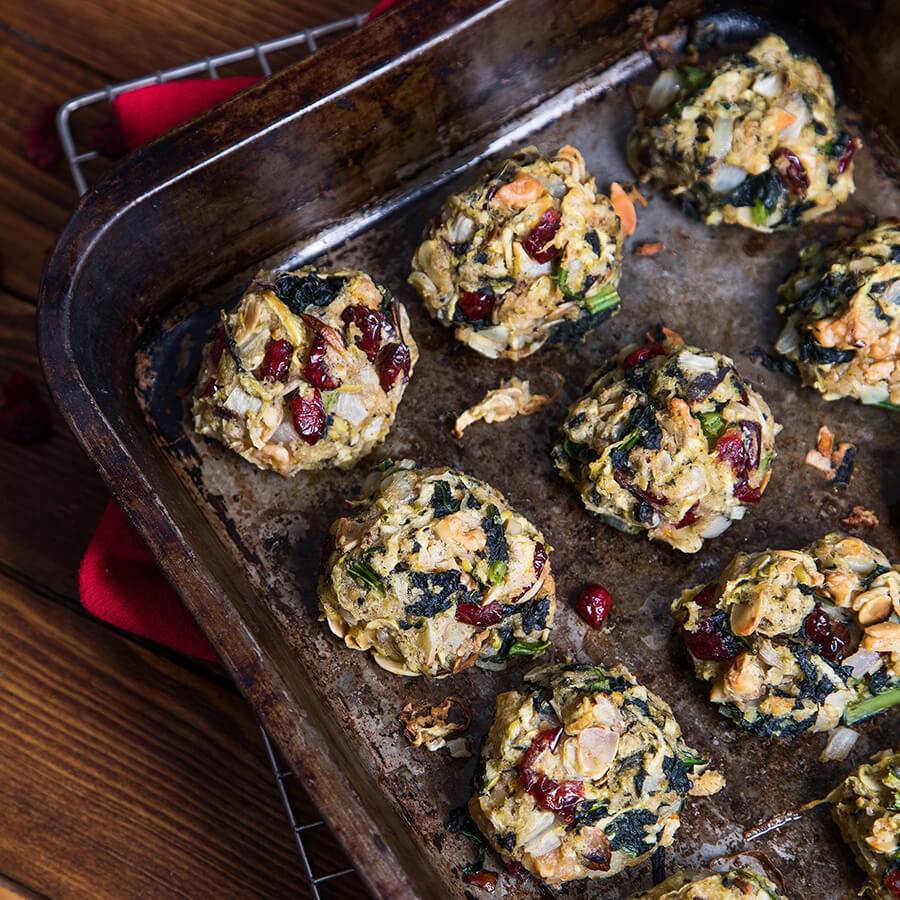 Nutrition Info
(Per Serving)
4.1g (of which Saturated Fat)
Ingredients
200g pack sliced cavolo nero
50g butter
1 onion, finely chopped

1 clove garlic, finally chopped
1 Bramley apple, grated

50g flaked almonds, toasted
50g walnuts, roughly chopped
50g dried cranberries
Zest of 1 clementine
200g fresh breadcrumbs
100ml vegetable stock
For a Vegan Option: Replace butter with with vegan butter
Instructions
Preheat the oven to 200°C, gas mark 6.
Cook the Cavolo Nero in a large pan of boiling water for 3 minutes, drain well and roughly chop.
Meanwhile, heat the butter in a frying pan and fry the onion and garlic for 2-3 minutes. Stir in the apple, almonds, walnuts, cranberries, zest, breadcrumbs and Cavolo Nero, season then mix in the stock.
Press into a 900g lined loaf tin and bake for 30 minutes or until golden. Great as an accompaniment to roasts.