Braised Sausages in Leek Gravy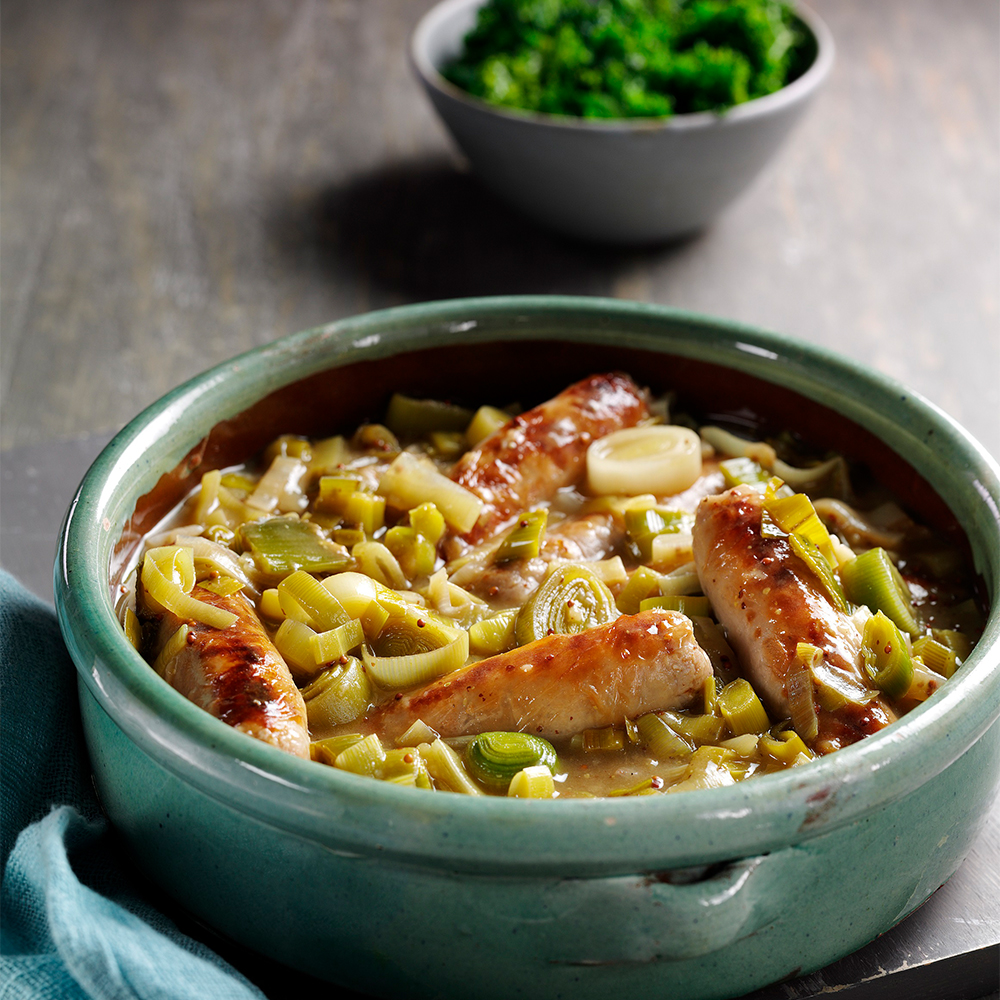 Nutrition Info
(Per Serving)
11g (of which Saturated Fat)
Ingredients
1 tbsp oil
454g pack 8 pork sausages
500g leeks, sliced
25g plain flour
450ml beef stock
1 tbsp Worcestershire sauce
1 tbsp wholegrain mustard
Instructions
Preheat the oven to 200°C, gas mark 6.
Heat the oil in a large frying pan and fry the sausages for 5 minutes to brown, transfer to an ovenproof casserole dish.
Add the leeks to the pan and fry for 2 minutes, stir in the flour and cook for 30 seconds before gradually blending in the stock, Worcestershire sauce and mustard. Bring to the boil, stirring and pour over the sausages.
Cover and bake for 20 minutes or until cooked through.
Serve with steamed kale and mashed potato.