Rice Noodle & Cavolo Nero Salad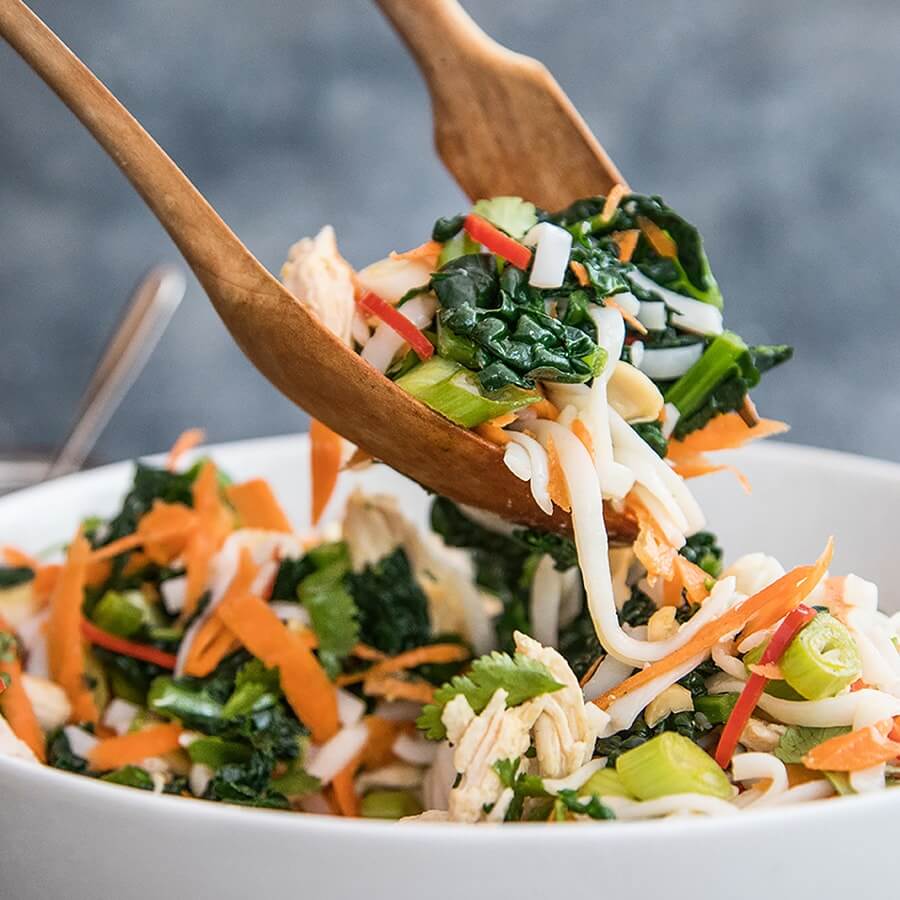 Nutrition Info
(Per Serving)
0.8g (of which Saturated Fat)
Ingredients
200g bag sliced cavolo nero
300g straight to wok ribbon rice noodles
2 tbsp sweet chilli sauce
1 tbsp reduced salt soy sauce
1 tbsp Thai fish sauce
Juice 1 lime
1 bunch spring onions, sliced
1 carrot, coarsely grated

1 red chilli, deseeded and thinly sliced
28g pack coriander, leaves only, roughly chopped
25g unsalted roasted peanuts, roughly chopped
Instructions
Cook the Cavolo Nero in a large pan of boiling water for 3 minutes, then drain well.
Place the noodles in a large bowl and cover with boiling water, stir to break the noodles up a little, leave for 1-2 minutes then drain.
Meanwhile, mix together the chilli sauce, soy, fish sauce and lime juice in a small bowl.
Toss together the Cavolo Nero, noodles, spring onions, carrot, chilli and most of the coriander and peanuts then stir in the dressing.
Serve sprinkled with the remaining coriander and peanuts.